New Fermanagh ladies manager sought amid walkout threat
September 10, 2021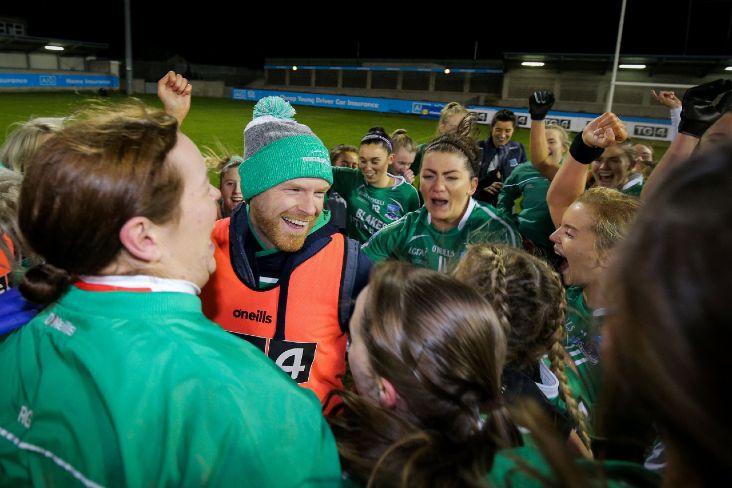 Fermanagh manager Jonny Garrity celebrates with his team after the game ©INPHO
Fermanagh LGFA are inviting applications for the position of senior team manager after the players and outgoing management expressed dissatisfaction with the county board.
In a letter to the county board, the 2020 All-Ireland junior champions listed 24 grievances, including expenses, fixtures, finances and player gear. It comes after outgoing manager Jonny Garrity claimed in a separate statement that he had to reimburse a player who was based in England £100 from his "own pocket" to play a game, and also had to pay £340 to cover a player scan which the county board didn't fully reimburse.
The six-page letter from the players, which appears in both the Fermanagh Herald and Impartial Reporter this week, issues a walkout ultimatum to the county board.
"We do not have an agenda against the county board and acknowledge the efforts of many within the Fermanagh Ladies county board of which we are truly appreciative," it read.
"The disappointing reality is that certain executive members have a clear lack of respect and understanding for both players and management. The unfortunate consequence of this is that a number of players will not continue to play for Fermanagh under the current executive."
"We have found the general conduct of certain members of the county executive this year to be disappointing. On match days the verbal abuse from certain members was unacceptable."
Speaking to the Fermanagh Herald, Fermanagh LGFA vice-chairperson Aine Martin commented: "It is an internal matter and it will be dealt with internally with the clubs and the players".
Most Read Stories