GAA on TV: 24 games to choose from between football and hurling
May 20, 2021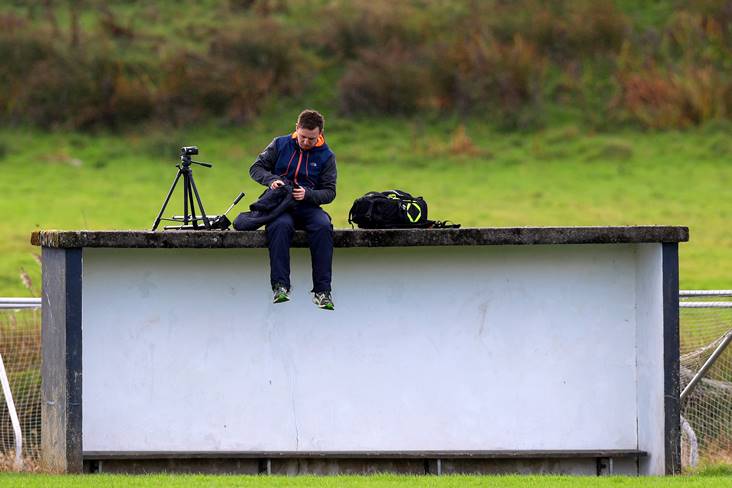 A camera man sets up base. ©INPHO/Tommy Dickson.
This weekend sees Allianz HL, FL and the Ladies NFL all on our television screens.
The start of the Lidl Ladies NFL sees Friday night games return while GAAGO again has mass coverage of games not covered by the GAA's broadcast partners.
Friday 21 May
TG4
Lidl Ladies NFL Division 1
Cork v Tipperary, 7.30pm
Saturday 22 May
TG4
Allianz HL Division 1 Group A round 3
Tipperary v Galway, 1.30pm
Lidl Ladies NFL Division 1
Mayo v Galway, 7.30pm
RTE
Allianz FL Division 1 North round 2
Donegal v Monaghan, 5pm
eir Sport
Allianz FL Division 2 North round 2
Westmeath v Mayo, 3pm
Allianz FL Division 1 North round 2
Donegal v Monaghan, 5pm
Allianz FL Division 1 North round 2
Armagh v Tyrone, 7pm
GAAGO
Allianz FL Division 2 South round 2
Laois v Cork, 7pm
Allianz FL Division 3 North round 2
Derry v Fermanagh, 5pm
Cavan v Longford, 7pm
Allianz FL Division 3 South round 2
Offaly v Limerick, 3pm
Tipperary v Wicklow, 4.30pm
Allianz FL Division 4 South round 2
Wexford v Waterford, 3pm
Allianz HL Division 1 Group B round 3
Dublin v Antrim, 5pm


Sunday 23 May
TG4
Allianz FL Division 1 South round 2
Dublin v Kerry, 1.45pm
Allianz HL Division 1 Group A round 3
Waterford v Limerick, 3.45pm
Allianz HL Division 1 Group B round 3
Kilkenny v Wexford, 2pm - TG4 Player/deffered

GAAGO
Allianz FL Division 1 South round 2
Galway v Roscommon, 2pm
Allianz FL Division 2 North round 2
Down v Meath, 3.45pm
Allianz FL Division 2 South round 2
Kildare v Clare, 2pm
Allianz FL Division 4 North round 2
Leitrim v Louth, 3pm
Antrim v Sligo, 4pm
Allianz HL Division 1 Group A round 3
Cork v Westmeath, 3pm
Allianz HL Division 1 Group B round 3
Laois v Clare, 3pm
Most Read Stories