"I'm not closing any doors" - Noonan
February 16, 2021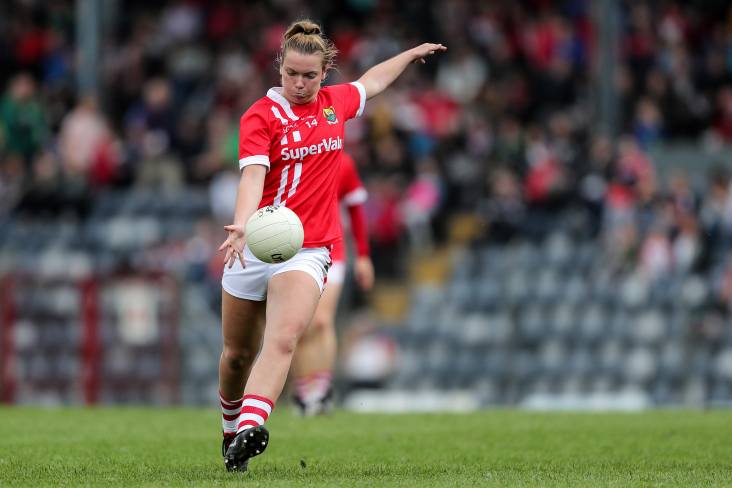 Saoirse Noonan in the colours of Cork
Cork ladies star Saoirse Noonan says she's "not closing any doors" with regards to a return to GAA after having recently signed for Shelbourne FC.
The multi-talented 21-year-old has been combining the demands of both codes at the highest level for some time now, helping Cork City to the FAI Cup final last December before lining out with the county's senior footballers in the All-Ireland final, eight days later.
Speaking to The42.ie, Noonan saw the chance to sign for Shelbourne as one she simply couldn't turn down and revealed that she spoke with Cork manager Ephie Fitzgerald on her decision after having come close to All-Ireland victory with her county in the past three years.
"Of course, it would have been nice to go this year with a winner's medal and that's still an ambition of mine. I definitely want to win an All-Ireland with Cork," said the Nemo Rangers woman.
"When I said it to Ephie, he was extremely understanding. He said, 'You're in your peak years now to progress in soccer.' Cork GAA will always have huge place in my heart. It was tough, because I do think that team is going to be extremely successful. It's one season that I've just put to the side, and I'm just focusing on soccer.
"I'm not closing any doors and to be fair to Ephie, he said, 'Look, whenever you want to come back, the door will be open,' which was really nice to hear from the manager that took me in first day. Everything was really positive, that made the decision a lot easier, having all the support from the girls when I told them.
"They know how far I want to go with soccer and they know the dedication that it takes."
Most Read Stories