Kilkenny adult ladies team set to return
January 31, 2021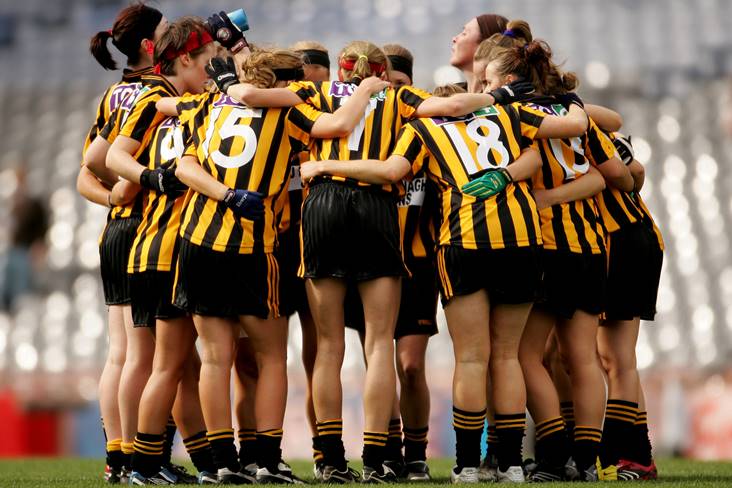 The Kilkenny ladies footballers will soon be back.
The Kilkenny adult ladies football team is set to return.
The Cats last competed in 2019 but following a series of heavy defeats that year, the decision was made to withdraw the side from the All-Ireland junior championship and National League for the foreseeable future. However, in the meantime, strong work was being put into their underage teams.
A root-and-branch review of the Kilkenny ladies football scene was conducted at a ladies football forum last January, culminating in a three-year development plan. It was hoped they would be back competing at adult level sooner rather than later.
In 2021, Kilkenny have signalled their intent by building up an adult squad with a view to competing nationally again in the near future. There are currently ten fully established clubs in the county while others cater only for 'Gaelic4Mothers&Others'.
Commenting on the news, Caitríona Corr, a member of the Kilkenny team that captured the All-Ireland junior title in 2007, said: "That year was just incredible and I was so lucky to play with such a talented squad. That talent is still here in Kilkenny in abundance and there's no reason a Kilkenny Ladies Gaelic Football team can't rise to the top once more."
Most Read Stories