Dublin pair set for Melbourne return in 2021
August 12, 2020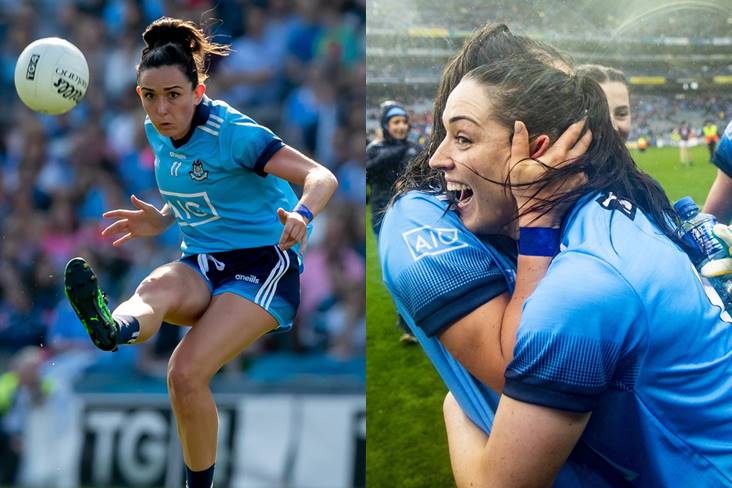 Dublin duo Niamh McEvoy and Sinead Goldrick.
Dublin ladies stars Sinéad Goldrick and Niamh McEvoy are set to return to Melbourne for the 2021 AFLW season.
The duo had returned home in March after as a result of the Covid-19 pandemic bringing a halt to the AFLW season midway through its finals series.
There had been doubts over whether both players would return Down Under in 2021.
However, Melbourne Demons announced today that 23 players have signed up with the club for next season, with Goldrick and McEvoy penning one-year deals after their commitments with Dublin end this year.
"To have the Dublin girls put their hands up and say they want to come back due to unfinished business is another great sign for us," said list manager Todd Patterson.
"They had every right in the current climate not to recommit, but them doing so is a great reflection on what the group means to them and how the club looked after them.
"They will not be joining us until after their Dublin Gaelic campaign, which of course we will be tuning in to and supporting from afar.
"We thank Mick Bohan and the management at Dublin for their support. Our on-going relationship with everyone at Dublin remains in a really good spot."
Most Read Stories