Hogan red card "amazed" Cody
August 20, 2019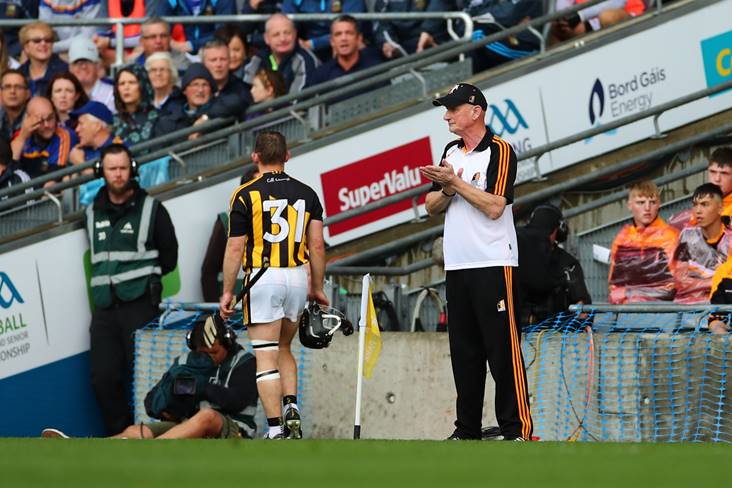 Kilkenny's Richie Hogan walks past manager Brian Cody after being red carded. ©INPHO/James Crombie.
Brian Cody was amazed when James Owens flashed a red card in Richie Hogan's direction 33 minutes into the All-Ireland SHC final.
With the match delicately poised, Hogan was sent off for connecting with Cathal Barrett's head and Tipp went on to win by 14 points. Kilkenny's manager doesn't believe it was the right call:
"I don't want any message coming across from here that we're complaining or whinging or anything like that. Do we believe it was a red card, no I don't," he told The Irish Times.
"I mean I was very close to it, for me, the referee didn't know. In his expression, his body language, everything about him. He didn't go over and say, 'Richie'. He went over and consulted the linesman, he consulted the player that was down – why I don't know. But that was it. That was the incident.
"All I'm saying is, that watching the referee and seeing what was going to happen, I was amazed when he decided to flash a red card."
Most Read Stories