O'Byrne Cup team news
January 08, 2022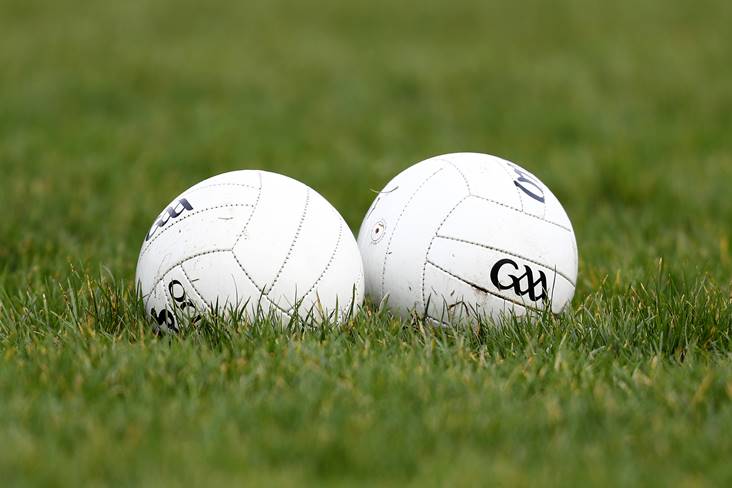 Match balls at the ready.
Here's the latest team news from the opening day of the O'Byrne Cup.
Wicklow's clash with Meath has been postponed following an outbreak of Covid-19 within the Garden County squad.
However, the four remaining first round matches go ahead as planned this afternoon.
Longford v Louth, Lanesboro, 2pm
Longford - Micheal Hughes; Patrick Fox, Ryan Moffett, James Kiernan; Dessie Reynolds, Michael Quinn, Iarla O'Sullivan; Darren Gallagher, Tadgh McNevin; Eoghan McCormack, Jordan Shiels, Daniel Reynolds; Joseph Hagan, Dylan Farrell, Oran Kenny.
Subs: Paddy Collum, Thomas McGann, Padraig Joyce, Darragh O'Connell, Cian Dooner, Aidan McGuire, Ross McNerney, Darragh Doherty, Daire O'Brien, Ronan Fitzgibbon, James Moran.
Offaly v Dublin, O'Connor Park, 2pm
Offaly - Paddy Dunican; Lee Pearson, James Lalor, Ciaran Donnelly; Rory Egan, Johnny Moloney, Cian Donohoe; Cathal Mangan, Jordan Hayes; Bill Carroll, Diarmuid Egan, Morgan Tynan; Jack Bryant, Anton Sullivan, Ruairi McNamee.
Subs: Ian Duffy, Niall Darby, Aaron Leavy, Joseph O'Connor, Kieran Dolan, Cormac Egan, Jack Darcy, Dan Molloy, Luke Kelly, Luke Egan.
**
Dublin - David O'Hanlon; Lee Gannon, Shane Clayton, Darragh Conlon; Tom Lahiff, Adam Rafter, Sean Bugler; Peadar O'Cofaigh Byrne, Kevin Callaghan; Killian McGinnis, Ciaran Kilkenny, Alex Wright; Lorcan O'Dell, Colm Basquel, Aaron Byrne.
Subs: Michael Shiel, Shane Carthy, James Doran, Warren Egan, James Holland, David Lacey, Cameron McCormack, Ross McGarry, Eoin Murchan, Niall Scully.
Wexford v Laois, Hollymount, 2pm
Wexford - Darragh Brooks; Liam O'Connor, Eoin Porter, Robbie Barron; Dylan Furlong, Naomhan Rossiter, Paidi Hughes; Liam Coleman, Darragh Lyons; Alan Tobin, Dean O'Toole, Tom Byrne; Kevin O'Grady, Eoghan Nolan, Ben Brosnan.
Subs: Matt Doyle, Conor Carty, Graham Staples, Jim Rossiter, Glen Malone, Rian Fitzpatrick, Robbie Brooks, Jack O'Leary, Shane Kehoe, Andrew Boland, Conor Kehoe.
Kildare v Westmeath, Newbridge, 1pm
Kildare - Aaron O'Neill; Tom Harrington, Mick O'Grady, Ryan Houlihan; Tony Archbold, Shea Ryan, Jack Sargent; Kevin O'Callaghan, Kevin Flynn; Con Kavanagh, Paul Cribbin, Padraig Tuohy; Paddy Woodgate, Adam Steed, Jimmy Hyland.
Subs: Tom Kinsella, James Murray, Michael Joyce, Darragh Malone, Eoghan Lawless, Shane O'Sullivan, Davy O'Neill, Daniel Flynn, David Randles, David Hyland.
**
Westmeath - Trevor Martin; Eoghan Bracken, David Giles, Conor Dillon; Shane Allen, Nigel Harte, Jamie Gonoud; Jonathan Lynam, Ray Connellan; Eoin Monaghan, Luke Loughlin, Conor McCormack; Brandon Kelly, Alex Gardiner, Robbie Forde.
Most Read Stories