McGill explains why Tailteann Cup final won't be played on All-Ireland SFC final day
December 22, 2021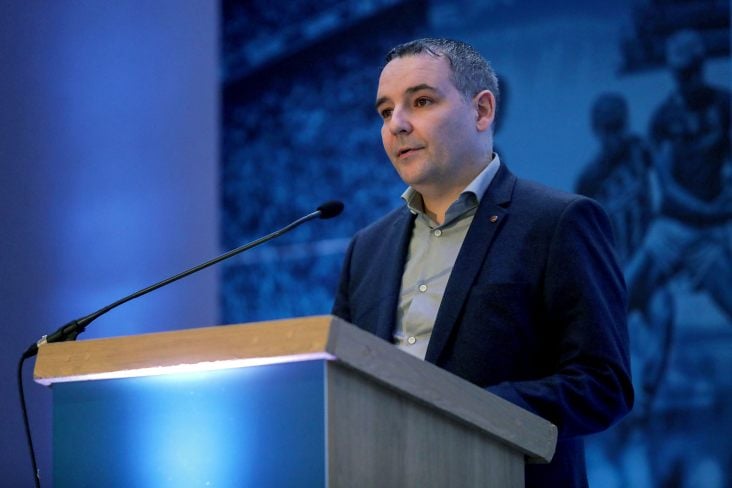 Feargal McGill, Director of Player, Club and Games Administration at 2019 Congress
Director of Player, Club and Games Administration Feargal McGill has defended the GAA's decision not to stage the inaugural Tailteann Cup final on the same day as the All-Ireland SFC final.
As per the Masters Fixtures Scheduled for 2022 unveiled by the Association on Monday, the Tailteann Cup final is pencilled in to be played on Saturday, July 9th and McGill believes that the secondary competition would lose out on publicity if it was played as part of a double header with its Sam Maguire Cup counterpart.
"It's a personal view, but I think the weekend of the All-Ireland final, you won't have people talking about anything else except the All-Ireland final," McGill said to RTE.ie.
"And if you have the Tailteann Cup that weekend, I'm not sure it would be the best thing in the interests of publicity.
"Secondly, you've the issue of the break. Obviously, as soon as teams are knocked out of their provincial championship, you want to try to start the Tailteann Cup as soon as possible after that. So, that there isn't a big gap of three or four weeks when teams are training and doing nothing else. So, you try to run the competition as soon as possible after that.
"The final reason is – and I wouldn't shy away from this – the sooner the Tailteann Cup is completed, the sooner the players from those counties can get back with their clubs. Simple as that."
Most Read Stories