"It can work for you or it can go against you"
August 28, 2020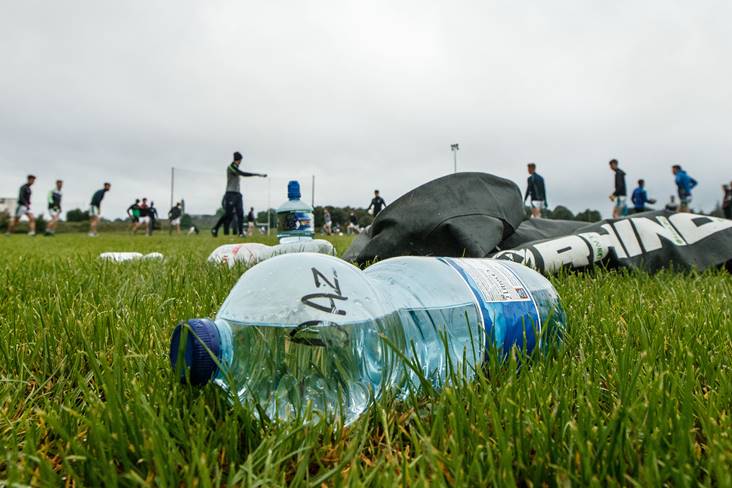 Water breaks have turned games from two halves to four quarters
Wexford corner-back Simon Donohoe has described water breaks in each half as "a big change" in the game.
Donohoe helped his native Shelmaliers to become the first county champions in Ireland in 2020 after they defeated Naomh Eanna by seven points to land their club's first crown since 2014.
Speaking on the RTE GAA podcast this week, the defender said he felt were instances throughout the campaign where the water break midway through the half either helped or hindered them.
"It's a big change," he admitted. "Players were only used to having their half-time break, but now you kind of have four quarters, which is probably the best way of looking at it.
"In the semi-final, Glynn were kind of giving us a good bating in the first quarter and the water break came at the right time and we regrouped and look where we are now. We're after winning.
"But in the final we were on top, the water break came, we had a puck-out and they got a goal straight off it and it could have changed the game.
"You have to prepare for water breaks now. It's a kind of a mental thing. It can work for you or it can go against you."
Most Read Stories