Sky Sports announce 18 games as part of the 2021 summer coverage
June 03, 2021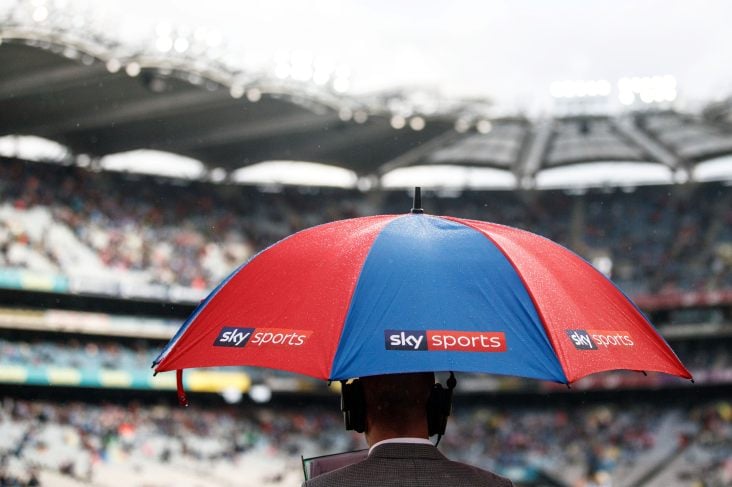 Sky Sports
Sky Sports' live coverage of the 2021 GAA Championships will get underway on later this month with a football double-header of Sligo v Mayo and Kerry v Clare.
The following weekend there are three hurling provincial semi-finals with Galway v Dublin or Antrim, Kilkenny v Wexford or Laois, and Limerick v Cork.
These games along with seven others are exclusive to Sky Sports.
Hurling fans are in for a treat on July 3, with three live and exclusive provincial semi-finals
2021 live GAA games on Sky Sports
June 26 Sligo vs Mayo (F); Kerry vs Clare (F)
July 3 Galway vs Dublin/Antrim (H); Kilkenny vs Wexford/Laois (H); Limerick vs Cork (H)
July 10 Tyrone vs Cavan (F); Tipperary vs Kerry/Clare (F)
July 17 Qualifier Round 1 (H); Ulster semi-final (F)
July 24 Qualifier Round 2 (H); Qualifier Round 2 (H)
July 31 All-Ireland quarter-final (H)
August 7 All-Ireland semi-final (H)
August 8 All-Ireland semi-final (H)
August 14 All-Ireland semi-final (F)
August 15 All-Ireland semi-final (F)
August 22 All-Ireland final (H)
August 29 All-Ireland final (F)
Most Read Stories