GAA "needed another three weeks" to stage football qualifiers - McGill
April 09, 2021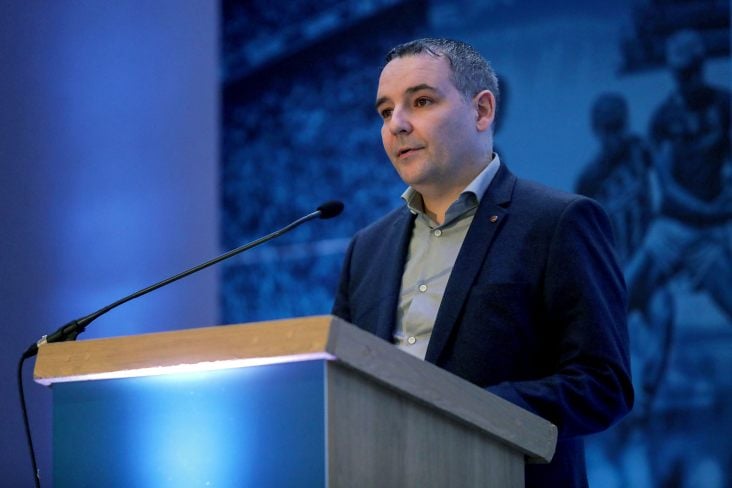 Feargal McGill, Director of Player, Club and Games Administration at 2019 Congress
GAA Director of Player, Club and Games Administration Feargal McGill says an extra three weeks would have been required in order to avoid staging a knockout football championship again this year.
Yesterday, the GAA outlined its roadmap for the 2021 season with the All-Ireland championships adopting the same format as 2020 and the hurling and football finals set to be played in the last two weekends of August respectively.
Speaking to RTE Sport on the decision not to stage the football qualifiers for a second successive year, McGill said that it simply came down to the tight time frame.
"You needed another three weeks - it's as simple as that," he said, "Otherwise, you would have been cramming games on top of each other. There were two things that influenced it: you were going to have to take that time off the club season which you didn't want to do or you were going to have to shorten the league season further.
"To the vast amount of counties in football the league is the more important competition. There were three things up for grabs - the qualifiers or Tailteann Cup or the other two, which was to maintain the number of games in the league and then protect the club window. That's what it came down to. I wouldn't say it was close.
"We felt the end of August was the latest we could with the inter-county. You could have squeezed them a little tighter? I'm not so sure. But you also have to remember you have to look at players as well and look at the fact you can't just churn them out and whip them for a period just to have a nice-looking championship."
Most Read Stories