Handball: Meath retain All-Ireland Doubles title
September 29, 2019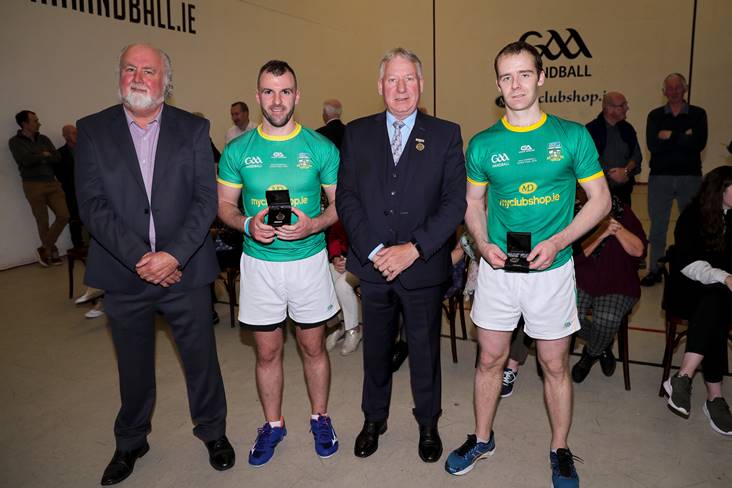 Martin Donnelly, Clubshop.ie and GAA Handball president Joe Masterson present Meath's Brian Carroll and Gary McConnell with their All Ireland senior winners medals. ©INPHO/Oisin Keniry.
Brian Carroll and Gary McConnell overcame the challenge of Westmeath's Robbie McCarthy and Colm Jordan to retain their Myclubshop.ie Softball Doubles title yesterday.
The Meath duo enjoyed a 21-11, 21-7 victory over their Lake County rivals on a night when the curtain came down on the old centre at Croke Park ahead of GAA Handball's move into the new start-of-the-art Handball Centre.
Carroll is now the proud holder of nine Senior Doubles titles while it was McConnell's second. It represents the Royal County's 18th title overall.
Most Read Stories