Hassan: let's see how rules work in practice
November 28, 2018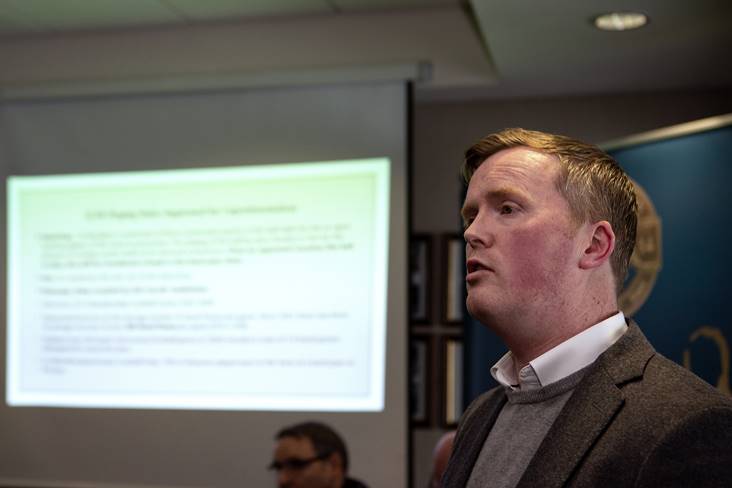 David Hassan, Chairman of the GAA's Standing Committee for Playing Rules. ©INPHO/Laszlo Geczo.
The chairman of the GAA's Standing Committee for Playing Rules has called for people to adopt a wait-and-see approach before making up their minds on the experimental rules.
The rules that received the green light at last Saturday's meeting of Central Council have been met with widespread criticism but doing nothing about the modern game wasn't an option as far as David Hassan was concerned.
"People generally are sceptical of change," he told GAA.ie at a media presentation on the new rules yesterday. "That's true in any walk of life. People are concerned what change will look like.
"I would encourage people to approach it optimistically and positively and give these experimental rules an opportunity. Let's see how they work in practice.
"At the end of that process, we will know how they have worked in terms of the impact they will have. We will put that data again in the public domain and people can make up their own minds.
"I don't have a problem with people having opinions. That's really to be welcomed. The strength of opinion in some cases I would welcome.
"I would point to the facts and, ultimately, any objective analysis of those facts lead only to one conclusion, in particular in relation to the hand pass, which seems to have received particular coverage, if there is not some form of intervention to reduce that, the danger is it continues to dominate the game."
Most Read Stories