Plans to revamp hurling leagues well advanced
September 19, 2018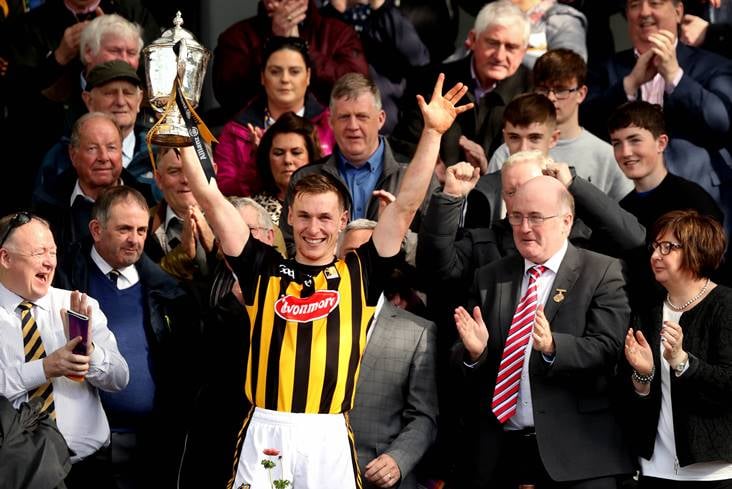 Kilkenny captain Cillian Buckley lifts the Allianz HL Division 1 trophy.
The Allianz Hurling Leagues could have a new look by 2020.
GAA President John Horan has revealed that plans are afoot to revamp Division 1A and Division 1B of the leagues so as to allow managers place a greater emphasis on development of players in the competition.
Under the proposals currently being considered, there would no longer be promotion and relegation between Divisions 1A and 1B.
"It was felt the winners of the All-Ireland were coming out of 1B and 1A seemed to be extremely competitive and there was a feeling there that it wasn't giving managers an opportunity to actually play players in a developmental manner because results were key, particularly in 1A, even in 1B because they were all trying to get out of it," he explained to gaa.ie.
"There is a view there that we will go back to two equal divisions and that they would play and there would only be relegation between the bottom two in each Division so relegation wouldn't be a factor and teams would get a chance to rest players and that players would get a chance to breakthrough."
Most Read Stories