Handball: Kilkenny's Kells retain Leinster and All Ireland titles in style
December 09, 2016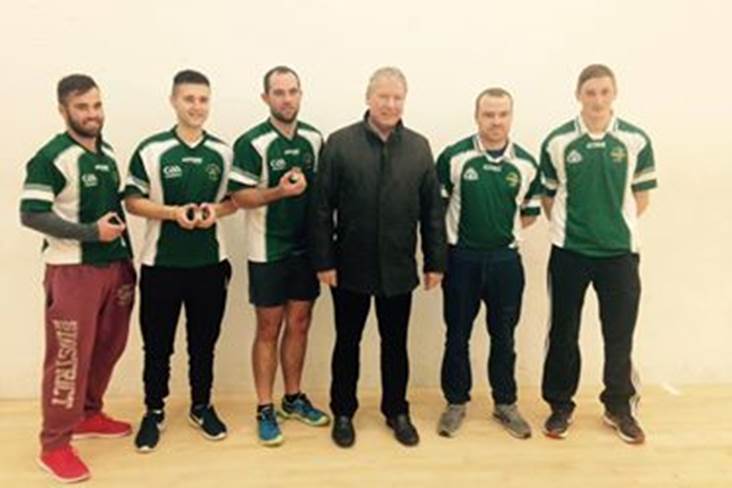 All Ireland final - Kells, Kilkenny (Peter Funchion, Brendan Burke, Brian Manogue, Patrick Funchion, Dan Breen) dft Breacagh, Tyrone (Gabhain McCrystall, Johnny Woods, Sean Kerr, Shane O Neill, Pol Clarke) 97-70.
Leinster & All Ireland Handball Senior Open 40x20 Club Champions - Kells, Kilkenny.
Following their maiden All Ireland Senior club title in 2014 defeating Glenbeigh of Kerry in the final, Kells retained their Leinster and All Ireland titles in style.
In the Leinster final they defeated their namesakes Kells, Meath in a tough game that lasted nearly four hours two weeks ago. This brought them to the All Ireland series the past weekend held in Cullohil, Laois. In the opening semi final Ulster champions Breacagh (Tyrone) accounted for St. Comans of Roscommon 105-56.
Kells defeated Munster winners Mallow 84-35. This set up a Leinster vs Ulster All Ireland final which went right down to the last game where Kells held the upper hand defeating Breacagh 21-3 to give them an overall victory 97-70 to seal the Senior All Ireland title for the second successive season.
Most Read Stories