Long running dispute ends as plans revealed for 'world-class' handball centre
September 07, 2016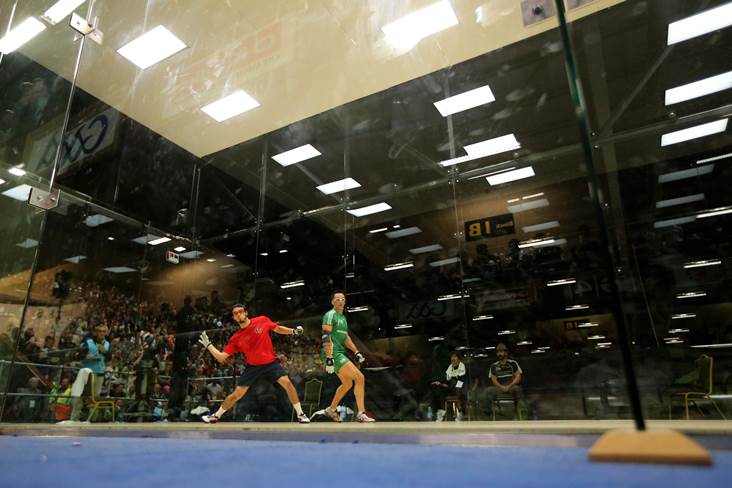 A general view of handball being played.
©INPHO/Ryan Byrne.
As part of a plan for the renewal of the Sackville Avenue area of Ballybough, the GAA and the local handball and community centre today announce a new partnership initiative. 
The GAA has agreed to work with Dublin City Council on the reconstruction of Sackville Avenue.  This will provide new housing, the demolition of the existing Croke Villas, a new entrance to Croke Park to take pressure off other local streets and the building of a world class National Handball and Community Centre. The project will require planning permission and other approvals, to be sought in the near future. Attached please find sketches of the proposed design for the new Centre.  
 
The new Centre will be managed by a partnership arrangement between the GAA and the local community and handball centre members, the result of a lengthy mediation process chaired by former Taoiseach Bertie Ahern. Until the new Centre replaces the existing facility beside Hill 16, arrangements have been agreed for the GAA to participate in the management of the existing premises. 
As a result of these arrangements, the long running dispute between Croke Park and the Irish Handball Council Sports Centre has been brought to an end and the All-Ireland 60x30 finals and semi-finals for 2016 will take place in the existing facility this September and October and until the new Centre is built. 
Bertie Ahern remarked: "I am very pleased to have played a role in clearing the way for the renewal of a part of Ballybough that desperately needs it and in adding an important new mechanism for the GAA and the local community to work together".   
GAA President Aogán Ó Fearghail said: "The GAA sees the arrangements agreed with Dublin City Council and the local handball community as an opportunity for the GAA to make a further major contribution to the improvement and renewal of the area surrounding Croke Park. We look forward to working closely with the local community in the new partnership arrangements". 
Fintan Farrelly, Chairman of the Irish Handball Council Sports Centre, commented: "The local handball and community centre members welcome the spirit of partnership and co-operation that forms the basis of the agreement reached with the GAA. We are happy that the long running court case has been resolved. We now look forward to a harmonious relationship with the GAA that will be an enormous benefit to the local community and the handball community alike.  
Most Read Stories