Naomh Barrog and Oulart-The Ballagh players set to appeal bans
November 26, 2022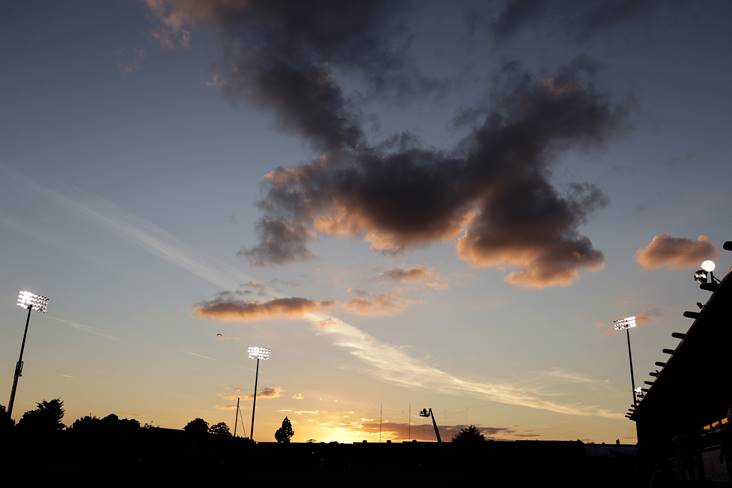 Parnell Park staged the clash between Naomh Barrog and Oulart-The Ballagh
Eight players from the Naomh Barrog and Oulart-The Ballagh clubs in total are set to appeal the proposed bans handed down to them after the brawl which took place between the two teams earlier this month.
Footage of the brawl which broke out in the latter stages of the Leinster club intermediate hurling championship quarter-final at Parnell Park was spread widely on social media.
Last night (Friday) Leinster Council released a statement that confirmed Naomh Barróg had accepted a fine of €2,000 as well as the loss of home advantage for the Leinster final should they reach it. The Dublin side take on Wicklow's Bray Emmetts in the competition's semi-final today in Aughrim (1.30pm).
The statement also confirmed that one player has accepted his match ban while two supporters from both clubs have accepted bans of 48 and 96 weeks.
However, eight more players are now requesting a hearing from the Leinster Hearings Committee over their proposed bans.
"An investigation was launched by Comhairle Laighean CCC into an incident which occurred during the above fixture," the Leinster Council statement read.
"This investigation has now concluded, and Leinster CCC issued proposed penalties to the clubs themselves and to players/member/supporters of both clubs.
"It was proposed that Naomh Barróg be fined €2,000 and should they win their Leinster Club semi-final, they have home advantage removed from them for the final. Naomh Barróg have accepted these penalties.
"Oulart The Ballagh have requested a hearing from the Leinster Hearings Committee in relation to their proposed penalties.
"In addition nine playing members from both clubs and two supporters from both clubs received proposed penalties arising from the incident.
"One player accepted a one-match ban and two supporters who had proposed bans of 48 and 96 weeks, have not requested a hearing, accordingly their proposed penalties will now be imposed. Eight playing members have requested a hearing from the Leinster Hearings Committee."
Most Read Stories