GAA stars make history in Kenya at Plant the Planet Games
November 22, 2022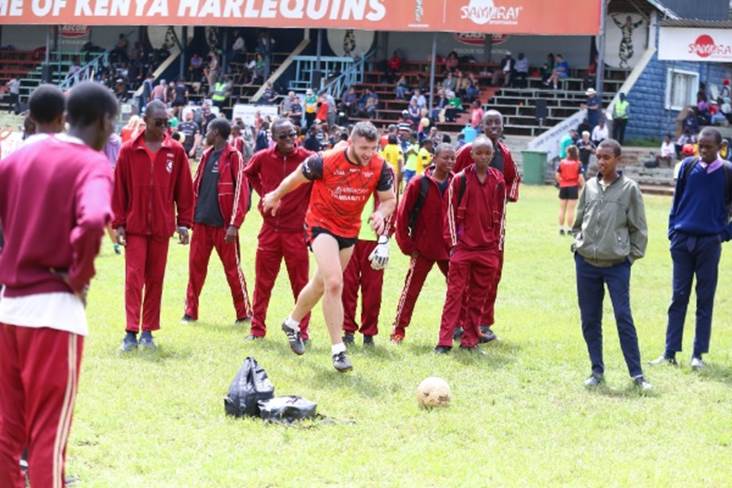 Galway Senior Footballer and All-Star Award winner 2022 Damien Comer demonstrating his free taking skills at the local pitch in Nairobi, Kenya.
Alan Kerins and a host of top GAA players made history at the weekend.
"An unbelievable moment for the GAA and a dream come true after years of planning," said Alan Kerins after the first ever Plant the Planet Games in Nairobi, Kenya. Kerins is Founder/CEO, Warriors for Humanity and All-Ireland winner with Galway.
The historic game played on Sunday featured over fifty male and female GAA players from all four codes and was the first ever inter-county game to be played in Kenya.
Those playing included Limerick's Sean Finn, Wexford's Matthew O'Hanlon, Kilkenny's Grace Walsh, Niamh O'Sullivan from Meath, Kerry footballer Stefan Okunbor and Galway's Damien Comer.
The aim of the trip is to highlight the impact of climate change and raise sufficient funds to plant one million trees in Africa. The GAA players in Kenya this week staged a number of fundraising events across Ireland in recent months and also received support from national and local businesses.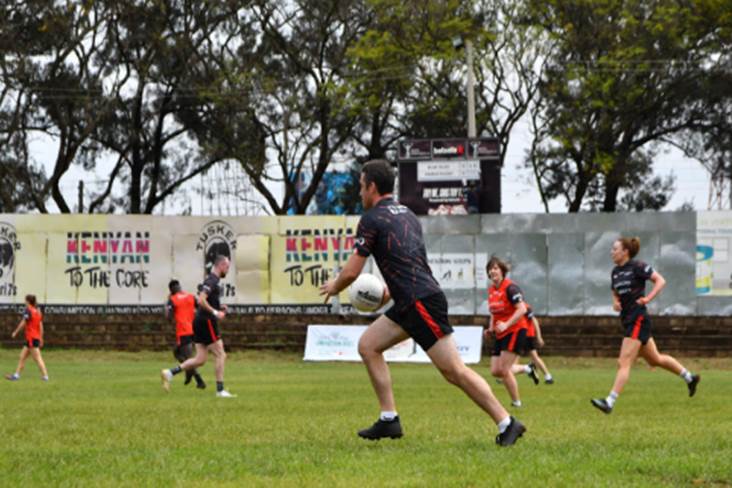 Alan Kerins (Founder/CEO of Warriors for Humanity) in action during a football exhibition match in Nairobi, Kenya.
"The funds raised from this historic trip will go to Self Help Africa to support the planting of trees, essential not only to combating the increasing impact of climate change but also as a way of providing sustainable income for local communities. I can't thank the players enough who worked tirelessly over the past few months raising money for this trip," said Alan.
In addition to the game, the players will also take part in a series of cultural events this week to highlight the work being done by charities such as Self Help Africa and Brighter Communities Worldwide in the country.
Director of Business Development for Self Help Africa, Martina Hourican said: "We are delighted to team up with Alan and Warriors for Humanity in support of our tree planting programme. The benefits of trees are wide-ranging. Not only can they provide an alternative source of food, offering families better nutrition whilst also providing additional crops that can be sold for income, trees can also restore degraded land whilst improving soil quality. We are very grateful that so many of our GAA stars and role models have chosen to bring their influence to bear in combatting this hugely important issue through their participation in the Plant the Planet Games."

Former Mayo football star and CEO, GPA, Tom Parsons, said: "At the GPA, whilst we know that Gaelic Games are a huge part of the lives of our members, a key element of our role is to empower inter-county players to realise the bigger picture beyond sport. We are therefore delighted to partner with Alan and Warriors for Humanity and Self Help Africa. Not only does this historic trip allow the players to come together and experience something entirely different but in doing so they have leveraged their influence off the field of play in support of the planet and some of the world's most challenged communities."
Most Read Stories