"We probably weren't as good as we thought we were maybe"
June 24, 2022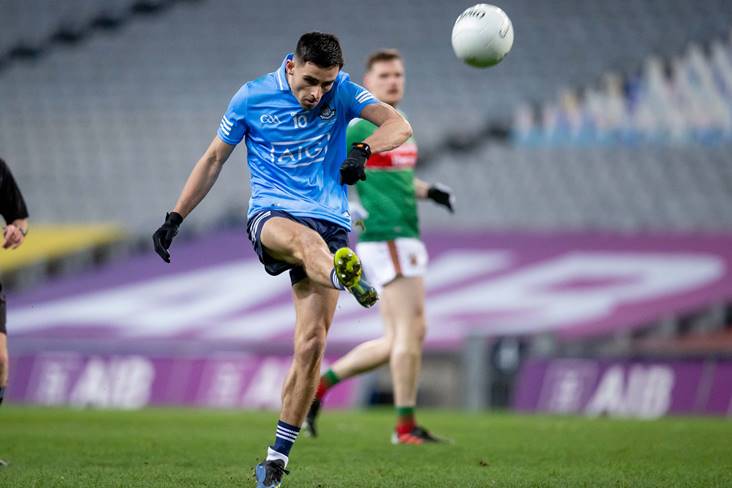 Dublin's Niall Scully. ©INPHO/Morgan Treacy.
Niall Scully says the humbling Dublin received in this year's Allianz Football League has been key to their success in the championship so far this summer.
After suffering a shock relegation from Division 1 in April, Dessie Farrell's men delivered their county's 12th Leinster SFC crown in 13 years after comprehensively seeing off Kildare at Croke Park last month.
The Dubs now face Cork tomorrow evening at Croker (6pm) for another All-Ireland semi-final berth and, speaking to GAA.ie, Scully says the disappointment of being relegated in the league has helped to ignite the group this summer.
"I think just the way we performed was more disappointing than how it ended up," says Scully.
"We got a lot of time then for reflection that kind of made us humble. We probably weren't as good as we thought we were maybe and over the last few weeks we had to look at that.
"I think it's looking back at the performances as well and trying to understand, trying to understand what had went wrong on the pitch and obviously what the internal motivation is for the individual as well.
"We always have and had the quality in the team. That's just about trying to bring that up to the top of the surface and to get us all back on the same wavelength.
"I think kind of looking at the National League campaign it was probably just a bit more slow than what we're going after now. I think a huge factor as well is obviously the weather gets better so it might allow you to play that faster football and looking to kick more and be more direct."
Most Read Stories