Cluxton doesn't care too much for All-Stars - Fenton
February 23, 2021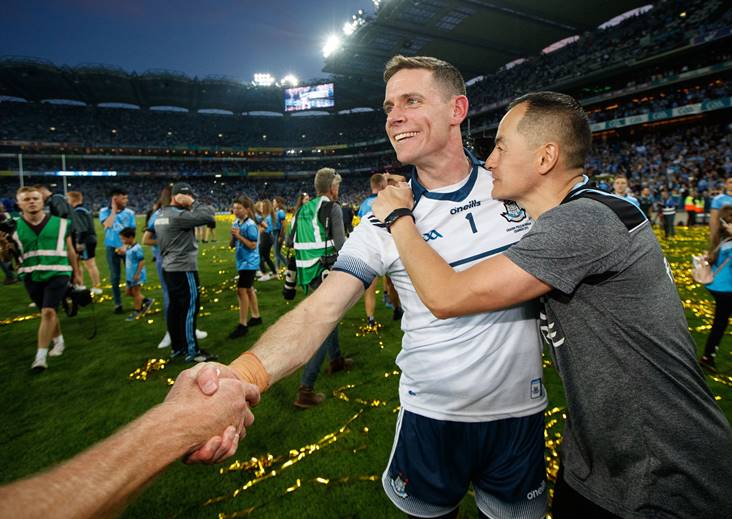 Dublin goalkeeper Stephen Cluxton celebrates with Jason Sherlock. ©INPHO/James Crombie.
Footballer of the Year Brian Fenton says team mate Stephen Cluxton won't be all that concerned by missing out on the 2020 All-Star team.
Cavan's Raymond Galligan was selected ahead of the Dublin captain after an outstanding championship campaign with the Breffni men, and there has been an on-going debate in GAA circles since the weekend whether or not Gaelic football's greatest goalkeeper of all time should have been excluded.
Speaking to RTE Sport, Fenton described Cluxton as "a legend" and reckons he won't be losing much sleep after missing out on what would have been a seventh All-Star award.
"He doesn't care too much for All-Stars I'd say," the midfielder pointed out.
"Everyone knows Stephen Cluxton is the greatest, everyone knows that and it doesn't take an All-Star in 2020 to remind us of that. Everyone knows he will always go down as the best ever. I'm just so lucky to know him personally.
"Just as I look over my laptop screen here, I see a picture from Philly McMahon's wedding and it's me and Stephen Cluxton in one of those photo booths. I have pictures of Stephen Cluxton all around my house, it's a bit weird!
"He's just a legend."
Most Read Stories