GPA in search for new CEO
February 20, 2021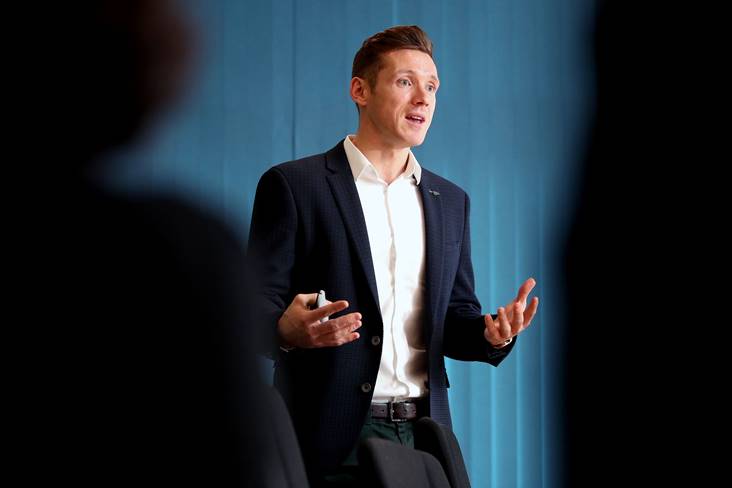 GPA chief-executive Paul Flynn. ©INPHO/Bryan Keane.
The Gaelic Players Association are on the hunt for a new chief-executive officer.
Paul Flynn announced his intention to stand down from the role later this year, with the Dublin All-Ireland winner set to take on a new opportunity in another business sector.
The Fingallians clubman has held the position since June 2018 and oversaw the merger of the two players' bodies - the Gaelic Players Association (GPA) and the Women's Gaelic Players Association (WGPA) - into one 4,000-strong players' body.
The board of the GPA have now commenced a recruitment process to select Flynn's successor, with a "drive and vision to lead the organisation through an exciting next phase of development."
GPA CEO Job Advertisement
The GPA now seeks to appoint a CEO with the drive and vision to lead the organisation through an exciting next phase of development. Reporting to the Board of Directors, the successful candidate will be a dynamic leader with an innovative, open and growth mindset.
Along with excellent people skills, this person must have an ability to establish and develop positive relationships with a range of stakeholders including our players, the GAA/LGFA/Camogie Association, Government Bodies, commercial partners and individual supporters/donors.
Tasked with overseeing the organisation's day-to-day management and leading a high performing team, the CEO has a core responsibility to develop and implement operational policies aligned to the vision of the GPA and to deliver the organisational strategic plan.
The successful candidate will inspire confidence, while always representing the members' best interests. In addition, the CEO should have a deep understanding of and empathy for the experience of inter-county players in relation to their on-field activities and their lives off the field.
This is a unique opportunity for a suitably qualified and experienced individual with strong leadership and managerial qualities combined with a passion and deep understanding of our games.
Interested candidates should send their curriculum vitae in confidence to:
Shay Dalton or Concepta Cadogan
Lincoln Recruitment Specialists
Email: [email protected]
The Closing date for applications is Monday 8th March at 5pm
Most Read Stories