It would be a very long winter without championship - Bonner
October 14, 2020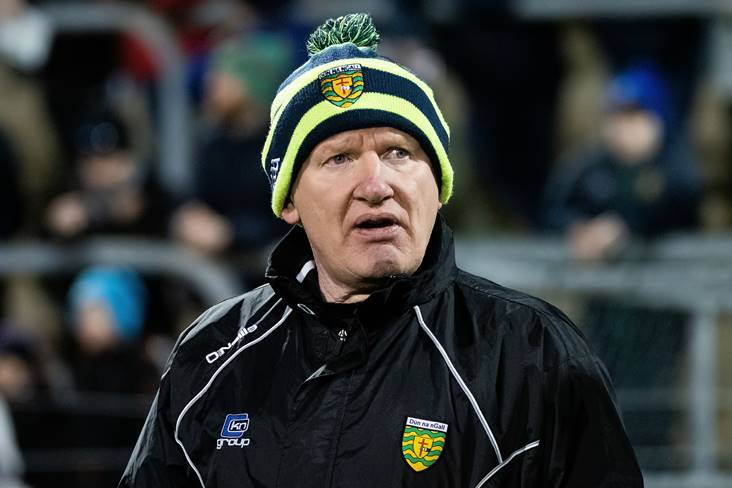 Donegal manager Declan Bonner. ©INPHO/Evan Logan.
Donegal manager Declan Bonner has stressed the importance of the inter-county championship going ahead.
In a wide-ranging interview with GAA.ie, the Tir Chonaill boss explained it is important that people have something to look forward to in these challenging times.
"From our point of view, we're lucky that we're at the top end of it in terms of elite sport, representing our county going into an inter-county championship," he stated.
"I think that's also important that the Championship is played out.
"For those people at home, even though they can't get to matches, they are looking forward to the next match, chatting about it with their friends, picking up the phone, without that, over the next three months it would be a very long winter."
Bonner and his players will face Tyrone in the league in Ballybofey this Sunday (4pm) and the two counties are due to renew acquaintances in the Ulster SFC on Sunday, November 1.
"It is not ideal, but at the same time we have to get out there.
"There are League points at stake and we have to get ready and that is what we have been gearing up for. I know the Championship is a couple of weeks after that, but Sunday is important for us."
Most Read Stories