"We showed an awful lot of quality" - Derry boss Gallagher
June 25, 2022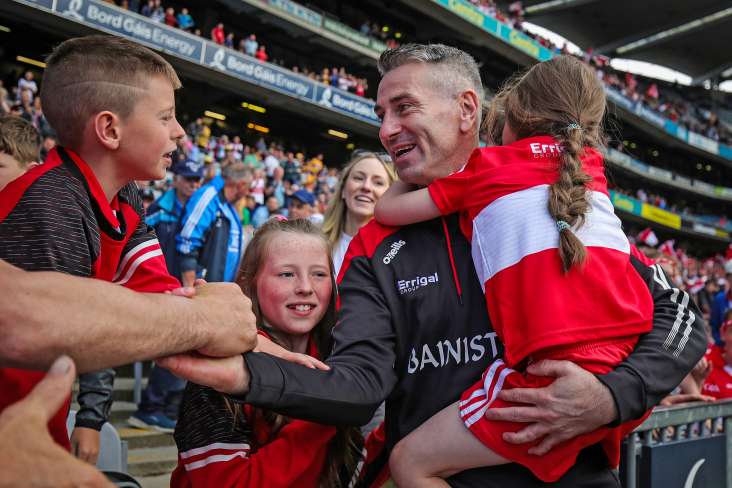 Derry manager Rory Gallagher with his kids after the win over Clare at Croke Park ©INPHO/Evan Treacy
Rory Gallagher dismissed the narrative that his Derry side are a defensive team after his side hit Clare for five at Croke Park earlier today to advance to the All-Ireland semi-finals.
After the 5-13 to 2-8 win, which puts the Oak Leafers into the last four in the race for Sam Maguire for the first time in 18 years, Gallagher told Sky Sports GAA that he rejects the notion that his side are 14-men-behind-the-ball defensive football merchants.
"There's a lot made of 'defensive' or one thing or another. It's attack with the ball and defend without it.
"Look, we showed an awful lot of quality. I thought we left a lot of handy scores behind us, easy points, early on you know, even a few of the goal chances.
"But there was lots of devastating brilliance and we were happy with that."
Most Read Stories