Christy Ring and Nicky Rackard Cup team news
July 24, 2021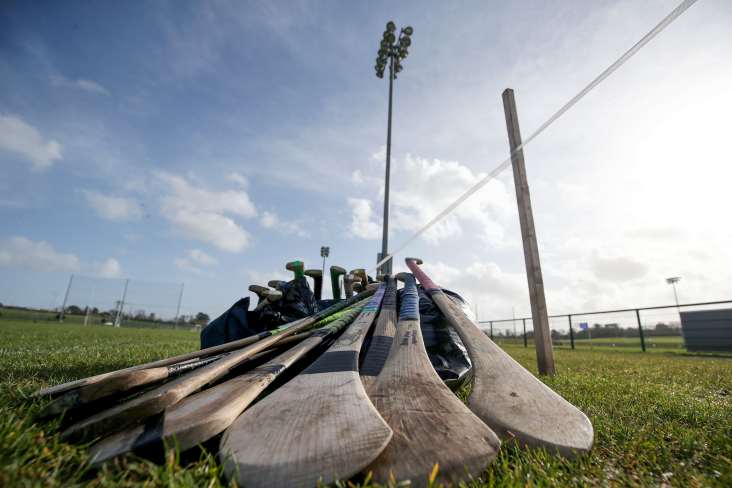 The Christy Ring, Nicky Rackard and Lory Meagher Cup final pairings will be decided today.
Here's the latest team from this afternoon's Christy Ring and Nicky Rackard Cup semi-finals.
Derry (Christy Ring Cup v Sligo): Oisin O'Doherty, Conor McAlister, Sean Cassidy, Meehaul McGrath; John Mullan, Brian McGilligan, Richie Mullan; Eoghan Cassidy, Cormac O'Doherty; Mark McGuigan, Gerald Bradley, Brendan Laverty; Odhran McKeever, Se McGuigan, Brian Cassidy.
Subs: Conor O'Kane, Shea Cassidy, Ruairi McWilliams, Deaghlan Foley, Darragh McCloskey, Padhraig Nelis, Patrick O'Kane, Cathaior McGilligan, Conor Kelly, Charlie Gilmore.
**
Sligo (Christy Ring Cup v Derry): Stephen Fleming; Kevin O'Kennedy, Niall Feehily, Niall Kilcullen; Kevin Banks, Rory McHugh, Gavin Connolly; Mark Hanniffy, Tony O'Kelly Lynch; Conor Hanniffy, Joe McHugh, Finnian Cawley; Thomas Cawley, Gerard O'Kelly Lynch, Andy Kilcullen.
Subs: Matt Davey, Donal Keaveny, Cathal Jordan, Donal Hanley, Kieran Prior, Liam O'Kelly Lynch, Donal Fidgeon, Daniel Rolston, Eoin Comerford, Mark Harkin, Arthur Wall.
**
Offaly (Christy Ring Cup v Wicklow): Conor Clancy; Paddy Delaney, Ciaran Burke, David King; Aidan Treacy, Ben Conneely, Killian Sampson; Leon Fox, Ross Ravenhill; Oisin Kelly, Liam Langton, Jason Sampson; John Murphy, Brian Duignan, Eoghan Cahill.
Subs: Stephen Corcoran, Jordan Quinn, Padraic Guinan, Joey Keenaghan, Eimhin Kelly, Luke O'Connor, Shane Dooley, David Nally, Damien Egan, Colm Gath, Jack Screeney.
**
Wicklow (Christy Ring Cup v Offaly): Cian Staunton; Peter Keane, Bryan Kearney, Martin O'Brien; Ciaran Breen, Daniel Staunton, John Henderson; Jack Doyle, Shaun Cranley; Eoin McCormack, Mikey Lee, Eamonn Kearns; Gary Hughes, Andy O'Brien, Luke Evans.
Subs: Conor McNally, Mark Murphy, Christopher Moorehouse, Warren Kavanagh, Wayne Kinsella, Garry Byrne, Mick Mangan, Torna Mulconry, Gavin Weir, Rory Lambe, James Byrne.
**
Mayo (Nicky Rackard Cup v Armagh): Bobby Douglas; Stephen Coyne, Michael Morley, Conor Daly; Gary Nolan, David Kenny, Conor Henry; Kieran Kiely, Sean Kenny; Cormac Phillips, Cathal Freeman, Brian Hunt; Keith Higgins, Adrian Phillips, Sean Regan.
**
Armagh (Nicky Rackard Cup v Mayo): Simon Doherty; Ciaran Clifford, Tiarnan Nevin, Reece Magee; Paudie Lappin, Oisin Keenan, Dillon Fox; Peter McKearney, Odhran Curry; Paddy Kelly, Paddy McBride, Mark McClatchey; Stephen McKearney, Fionntain Donnelly, Danny Magee.
**
Tyrone (Nicky Rackard Cup v Donegal): Conor McElhatton; Sean Paul McKernan, Chris Kearns, Conor McNally; Anthony Crossan, Dean Rafferty, Sean Donaghy; Mickey Little, Bryan McGurk; Ciaran Lagan, Damian Casey, Lorcan Devlin; Cain Ferguson, CJ McGourty, Conor Grogan.
Subs: John Devlin, Jarlaith Kerr, Rory Weir, Liam Armstrong, John McGurk, Padraig McHugh, Lochrann O Donnghaile, Niall McKenna, Ciaran Donovan, Duibhir Marshall, Darragh Grogan.
Most Read Stories