A picture that shows the battles Crossmaglen GAA faced in the 70's
June 03, 2020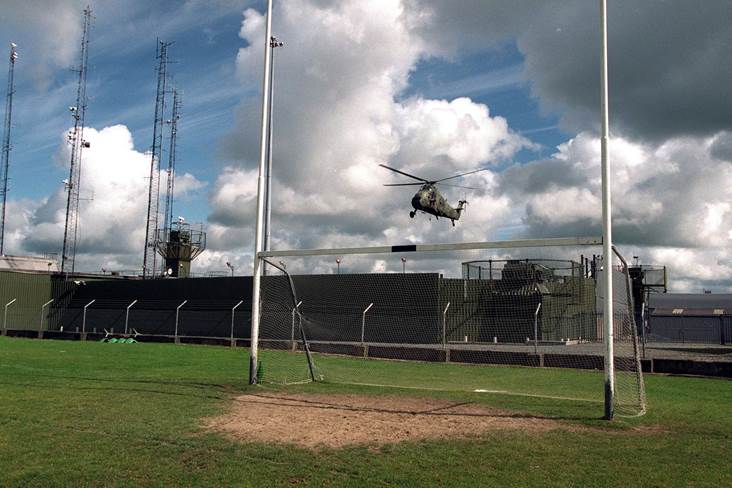 A British army helicopter takes off at the barracks beside Oliver Plunkett Park, the home of Crossmaglen GAA.
©INPHO/Andrew Paton.
Imagine if the entrance to your pitch was turned into a muddy mess by army tanks and you had to ferry players in by lorry. That was what life was like for Crossmaglen Rangers in the 1970s.
The Armagh club shared a picture on social media of their players being carried into their pitch on the back of a lorry and the entrance had been turned into unpassable muck by British Army tanks and diggers.
The South Armagh club had part of the grounds seized by the Army in the 1970's and turned into a helicopter pad for the adjacent Army Base. While that work was ongoing access to their own lands was a problem for the club.
The land was eventually returned to the club following the Good Friday agreement.
Most Read Stories