"Lopsided" provincial championships a massive issue, says Poacher
November 12, 2019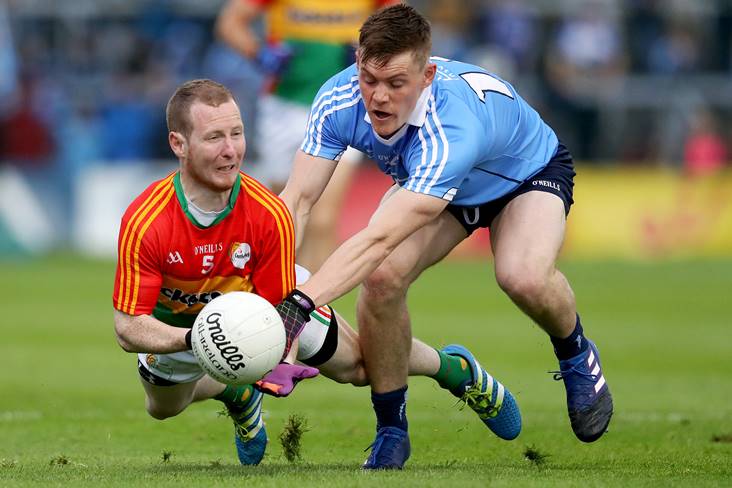 Carlow's Danny Moran with Con O'Callaghan of Dublin.
©INPHO/Tommy Dickson.
Former Carlow coach Steven Poacher says the provincial football championships are "lopsided" but could still work with "an awful lot of re-jigging".
The Down native recently stepped down from his post after three seasons with the Barrowsiders and has been critical of the provincial systems in a recent interview with the Irish Daily Star.
"There is an awful lot of re-jigging that could work," Poacher stated.
"I know Roscommon got a bit of a kick out of winning Connacht, but realistically you could win a Connacht title and I'm not being disrespectful to the teams I mention, by beating New York, Leitrim and Sligo.
"It's not right. Yet, Down might have to win Ulster by beating Tyrone, Donegal, Armagh, and if they're in a preliminary round, they could also have to beat Fermanagh or Derry before that.
"There's a massive issue with how lopsided the provincials are."
Most Read Stories