"He's playing ridiculous football again this year"
November 12, 2019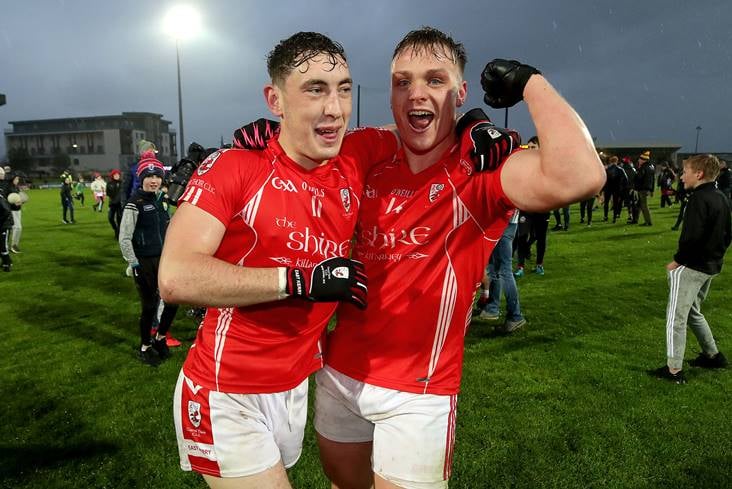 East Kerry's Paudie Clifford and Darragh Roche celebrate after the game
David Clifford says his older brother Paudie "has done all he can" when it comes to catching the attention of Kerry boss Peter Keane ahead of the upcoming 2020 campaign.
The Cliffords helped inspire East Kerry to a 2-14 to 1-7 triumph over Dr Crokes in last Sunday's Kerry SFC final, with Paudie putting in a 'Man of the Match' display at centre-forward.
David, who earned his first All Star award at the beginning of this month, credited his older sibling for putting "massive time" into his game these past few years.
"Obviously he's disappointed not be involved with Kerry in the last year or two but he didn't let that get that to him. He's playing ridiculous football again this year and it has made myself and Darragh Roche's job fairly easy inside when he's able to pick us out with passes from 30 or 40 yards out," the 20-year-old told the Irish Independent.
"It's great to see him get his recognition. He hasn't got any break in his career so far, hopefully this will be the one."
He added: "It's hard to know what Peter Keane is thinking but you can't do much more besides getting man of the match in the county final so he has done all he can.
"He has put in massive time into his game. Physicality-wise, he's not too big in height so he has put massive time into his body and it is showing."
Most Read Stories