Harte adds six to Red Hands' pack
November 21, 2019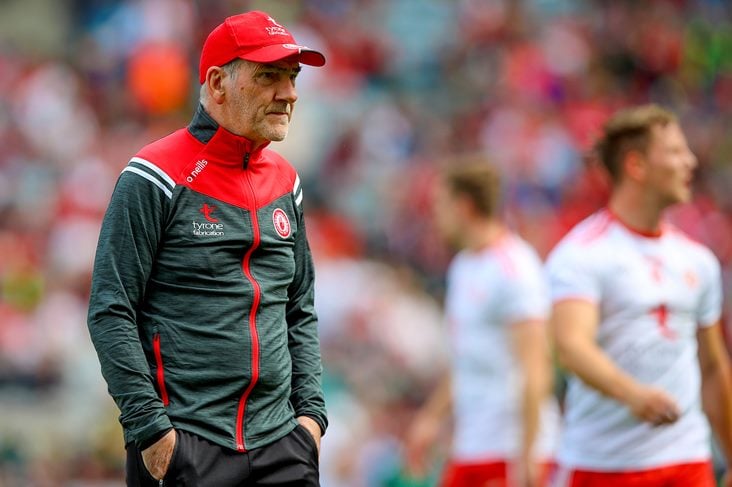 Mickey Harte during Tyrone's All-Ireland semi-final clash with Kerry
Tyrone boss Mickey Harte has brought in six newcomers for his team's Dr McKenna Cup defence in the New Year.
With captain Mattie Donnelly sidelined for the next six months after undergoing surgery and Connor McAliskey's decision to opt out of the squad, Harte has drafted in a half a dozen new faces ahead of the 2020 campaign according to the Irish News.
Conal Grimes, Niall Kelly, Daniel Kerr, Conor Quinn, Michael O'Neill and Conn Kilpatrick are the players to come in.
Quinn and Grimes were selected among the Top 20 Players in the 2019 U20 GAA Championship following Tyrone's Ulster success in the grade this past season.
The first round of fixtures in the 2020 McKenna Cup are set to commence on Sunday, December 29, 2019.
Most Read Stories