Meath U20 manager hits out at 'lunacy' as age group left in lurch
April 11, 2021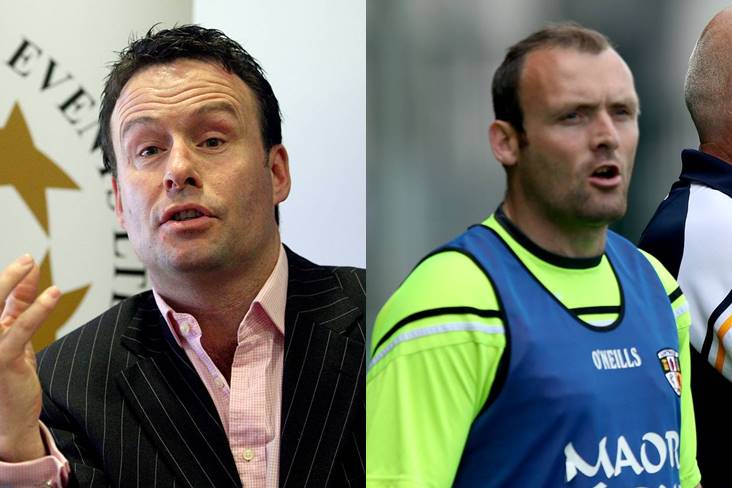 Respective Meath and Derry U20 managers, Bernard Flynn and Paddy Bradley.
Meath U20 manager Bernard Flynn has hit out at the fact that players at the age group can't go back training collectively on April 26, saying it's 'lunacy' considering their minor counterparts are allowed.
The GAA are still seeking information from Government officials on the prospects of a return to play for the minor and U20 age groups.
But inter-county minors have received clarity that they go back to non-contact training in pods of 15 later this month yet no date has been set for the U20 grade to resume activity.
Flynn wasn't happy after the GAA decided to omit U20 competitions from their 2021 master fixtures plan rolled out last Thursday and took to Twitter to vent his frustration.
The former All-Star tweeted: "How in the name of God can you tell a 16/17 year old kid its ok to go back training on the 26th of April but you tell a 18/19 year old he can't. PURE LUNACY."
Paddy Bradley, who has been appointed Derry U20 football manager, replied: "Unbelievable Bernard. These fellas left in limbo. Disgraceful."
Most Read Stories