Sheehan calls for caution despite desire to return to action
May 28, 2020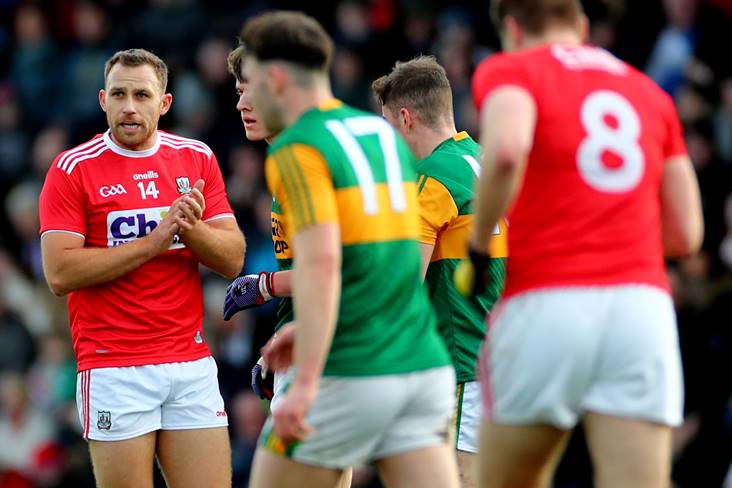 Cork's Ciaran Sheehan. ©INPHO/James Crombie.
With a number of players and managers calling for the GAA to speed up the return to training and access to pitches, Cork All-Ireland winner Ciaran Sheehan has called for caution.
Sheehan, an Celtic Cross winner in his debut season with Cork in 2010, returned in 2019 to Ireland after six years in Australia chasing his dream of playing AFL with Carlton.
Persistent injuries hampered his professional sporting career but he has been back with his club Eire Og and county since last year.
There have been growing calls to open pitches for training and for the GAA to change the schedule for a return to action to earlier than the current July 20 date.
Sheehan has asked for medical advice to take precedence and for the association and members to 'err on the side of caution'.
"Believe me, I for one really want to get back playing GAA after being away for the last 6 years, but I do think we as an association need to err on the side of caution and be guided by the experts on when the return to play/training should be, and how it should be done!!" tweeted Sheehan.
Most Read Stories