Watch: Derry SFC final ends in controversy
October 21, 2019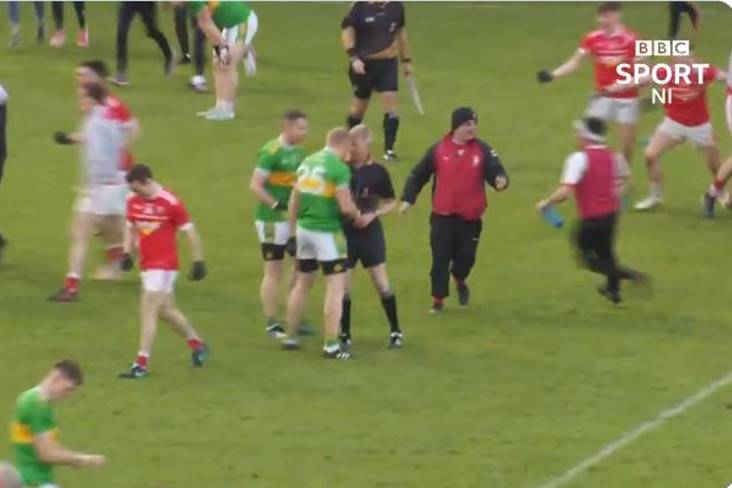 Referee John Joe Cleary is confronted by Glen players at the end of the Derry SFC final which Magherafelt won by 0-12 to 0-11.
There was a controversial end to the Derry SFC final when referee John Joe Cleary blew his final whistle just before Glen's Ciaran McFaul kicked over what would have been the equalising point.
The 'point' didn't count much to the dismay of the Watty Graham's supporters in the 9,511 crowd at Celtic Park. But it was delight for Magherafelt who held on for a 0-12 to 0-11 victory which gave them their first county title in 41 years.
Most Read Stories