Mayo GAA release specially commissioned new film to mark Mayo Day and MacHale Park fundraiser
May 01, 2021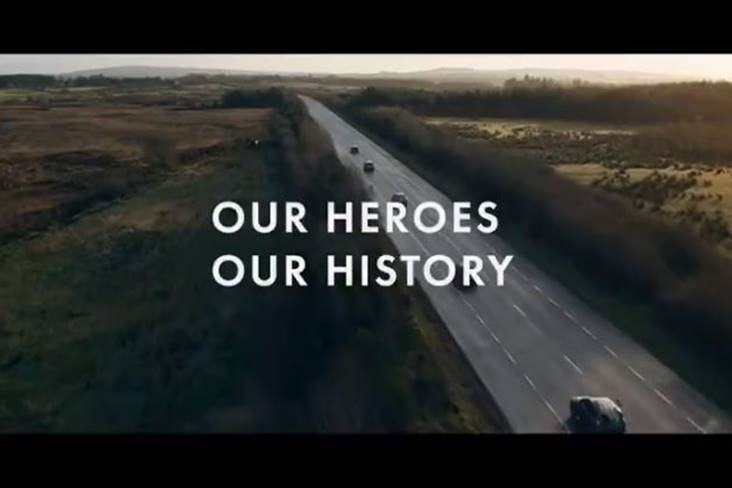 'Our Heroes, our history'.
Mayo GAA have launched the Laochra Mhaigh Eo fundraising drive to help redevelop the surface of the pitch at MacHale Park.
The Castlebar venue will be out of bounds this summer until April 2022 due to resurfacing works which is estimated to cost in the region of €250,000.
The project will be funded from an approved Sports Capital Programme grant and money raised through the Laochra Mhaigh Eo initiative.
The Laochra Mhaigh Eo initiative will give supporters an opportunity to purchase a tile on a wall inside MacHale Park with their own personal message of support or in memory of a loved one which will remain on permanent display.
In conjunction with Mayo Day 2021 and the Laochra Mhaigh Eo initiative, Mayo GAA released a specially commissioned new film, narrated by Páraic Breathnach.
"The resurfacing of MacHale Park is the biggest project undertaken by the Mayo County Board since the stadium was redeveloped," Ciaran O'Hara, chairperson of the Cairde Mhaigh Eo fundraising group said.
"We're asking supporters to honour their personal or family heroes by purchasing a tile on our Laochra Mhaigh Eo – Mayo Heroes Wall, and releasing this film to coincide with Mayo Day 2021 was the most innovative and impactful way we could think of to get the message out. We've been delighted with the response to it so far."
For more details see: www.themayoheroeswall.com.
Most Read Stories