Donegal launch new jersey
November 18, 2019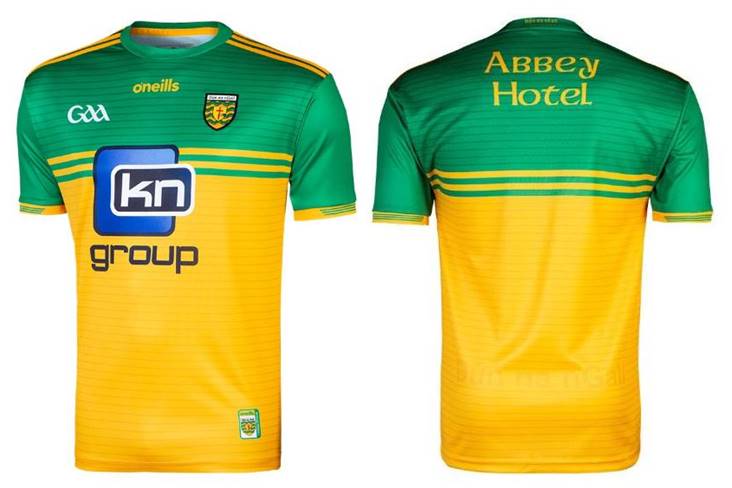 The new Donegal jersey for 2020, front and back.
Donegal have become the latest county to unveil a new jersey for the lucrative Christmas market.
The launch took place at the Abbey Hotel in Donegal town this morning. The new design features a green band above the logo of sponsors KN Group with Abbey Hotel on the back once again. Other than that, it's not much different to the one Donegal GAA teams sported for the past two years.
Most Read Stories