Drumlish to host Masters final
October 26, 2021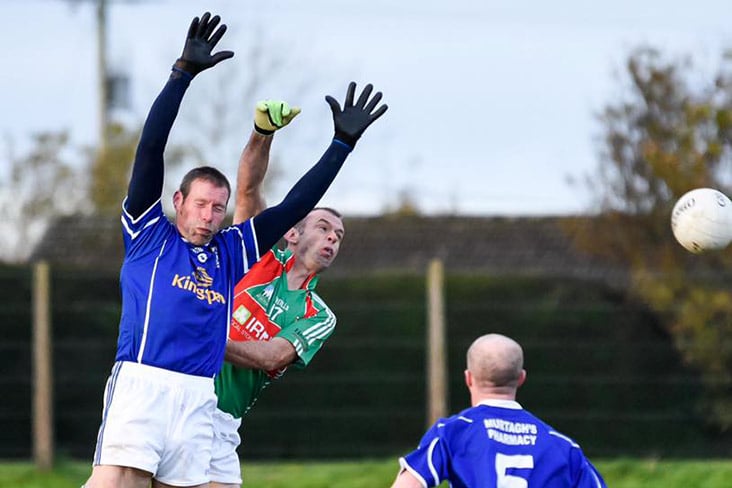 Cavan and Mayo masters will meet again on Saturday in Ballinagh
Drumlish in Co. Longford will be the venue for the Gaelic Masters (Over 40s) All-Ireland final on Saturday week, November 6.
Dublin and Tyrone will do battle for the Dr Loftus Cup at the home of Fr Manning Gaels at 4pm with Roscommon's Paddy Neilan on the whistle. It will be preceded by the Plate final between Cavan and Roscommon at 2pm.
Before then, the Shield and Challenge Trophy finals will take place in Templeport, Co. Cavan next Saturday. Letrim/Longford will face Antrim in the Challenge Trophy final at 2pm, followed by the Shield decider between Donegal and Westmeath at 4pm.
All games must be played to a finish on the day.
Most Read Stories