Shane Carthy book: An inspirational story of a journey back from the edge
January 28, 2021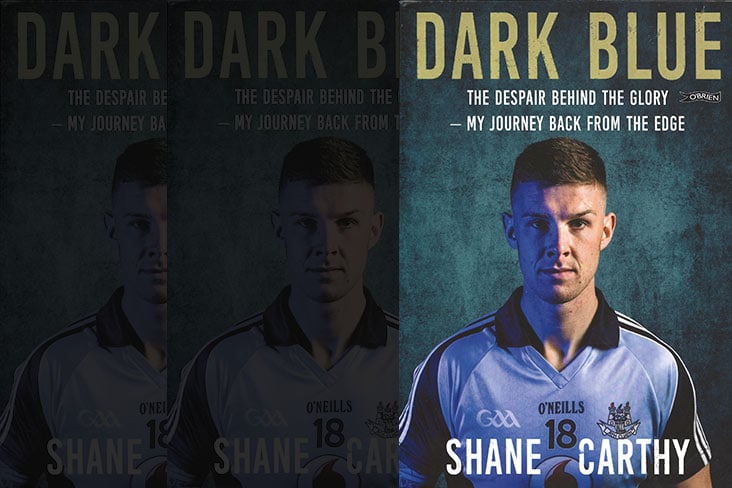 Dark Blue by Shane Carthy is out now.
From a young age, Shane Carthy had an amazing talent for sport. He quickly rose through the ranks of Dublin football, playing on an All Ireland-winning team at the age of eighteen. In the midst of this success, he increasingly suffered from severe bouts of depression, hiding this from his family and all around him. For two long years, as he triumphed on the football field, he suffered through constant mental turmoil.
With searing honesty, he tells of his journey through deepest depression, leading him to become hospitalised at nineteen years old, and how he learned to overcome his troubles and to love life again.
Honest, powerful and inspirational, Dark Blue by Shane Carthy is out now.
Born in 1994, Shane Carthy lives in the seaside town of Portmarnock in north Dublin. He has played Gaelic football at the very highest level, representing Dublin at Minor, U21 and Senior levels, and collecting five All Ireland medals to date.
When he's not playing football, Shane spends most of his time with family and friends and travels the length and breadth of the country sharing his experiences with mental health.
Dark Blue, Shane Carthy
Publication date: 1st February 2021 €14,99
Most Read Stories