Westmeath opposition to frequent colour changes
June 07, 2023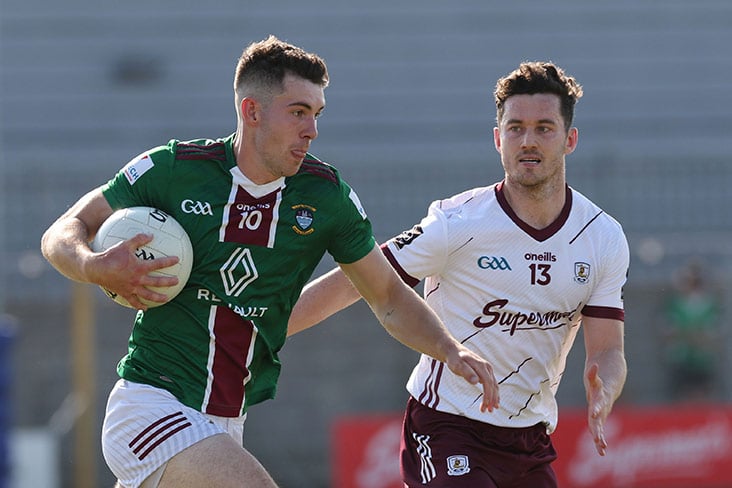 Westmeath's Sam McCartan with Ian Burke of Galway. ©INPHO/Lorraine O'Sullivan.
The novelty of teams wearing their alternative jerseys is wearing thin in Westmeath.
At a recent county board meeting in the Mullingar Park Hotel, delegates complained of the Lake County not wearing their traditional maroon and white colours more often. Once reserved for games against fellow-maroon and white wearers Galway, Westmeath's alternative green jersey has had more outings than usual in recent times and some aren't happy about this.
"There is a lot of green being used, even when there is not a clash of colours," St Mary's, Rochfortbridge delegate Joe Malone noted.
In reply, Westmeath GAA Head of Operations Patrick Doherty explained that Leinster Council and Central Council decide on what colours are worn, with TV coverage being a key factor in their decision.
Most Read Stories