Young Cork hurler's sliotar lost at sea discovered in South Wales
June 18, 2021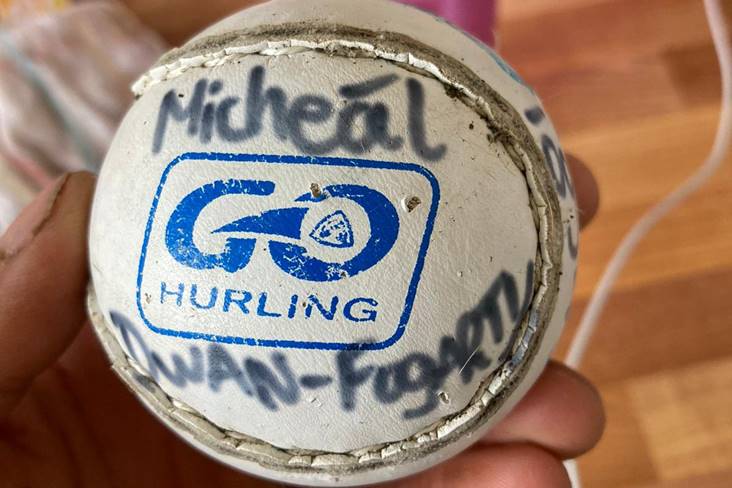 This sliotar owned by Micheál Dwan Fogarty was found at Cefn Sidan beach.
A young Cork hurler's sliotar lost at sea was discovered in South Wales recently.
The ball belonging to Micheál Dwan Fogarty of Douglas GAA travelled hundreds of miles and eventually washed up on the sand at Cefn Sidan beach where it was found by Valley's man Darren Acteson while out fishing.
With Micheál's name written clearly on the sliotar, Darren decided to try and track him down by sharing the find on Twitter this week.
"A long shot but does anyone know Michael Dwan Fogarty 🇮🇪?? We found his Hurling ball while fishing," he said.
"Washed up on Cefn Sidan beach which is between Burry Port and Kidwelly in South Wales."
A "long shot" indeed, the tweet garnered lots of shares and comments.
"I work with his dad!", one user wrote. "He just showed me the tweet, he can't reply because he's not on twitter.
"His young lad plays [email protected] in Cork. His dad's name is Michael Fogarty."
Darren is hoping to meet Micheal when he travels to Ireland later this year and reunite him with the now famous sliotar.
It's not the first time GAA treasure was found on a beach in Wales this year, a gaelic football lost in Waterford turned up at Llanrhystud back in January.
Most Read Stories