McHale open to Mayo return under new management
January 25, 2021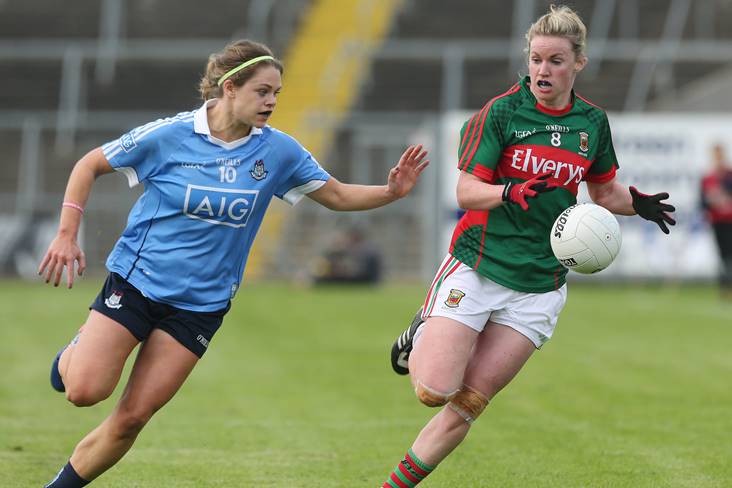 Dublin's Noelle Healy tackles Fiona McHale of Mayo.
©INPHO/Lorraine O'Sullivan.
Former Mayo ladies star Fiona McHale says she is open to a return to the Mayo ladies senior football set-up.
McHale hasn't been part of her county's squad since 2018 when she and 11 of her Carnacon club mates walked away from the panel, citing "lack of communication, being undermined, intimidated, feeling isolated and eventually helpless in the entire situation" as the reason for doing so.
None of the players had played under manager Peter Leahy since then but, following his recent departure from the post, McHale told Midwest Radio yesterday that she herself is open to a return to the team.
"Yeah, well I can only speak for myself personally," said the 2016 All Star. "It's always been a massive privilege playing for Mayo and it's not anything that I ever took for granted. I played for Mayo for 14-15 years, and I obviously haven't played now in the last three years.
"You only get a certain amount of time to play inter-county football. You've only a certain amount of years and then they're gone.
"We obviously know there's no manager in at the moment, or no management team, and we don't know who that will be.
"If they saw me being able to add something to the squad, and if they saw me as part of their plans, I'd be definitely willing to have a conversation or think about it for sure."
Most Read Stories