"This is home here"
October 03, 2019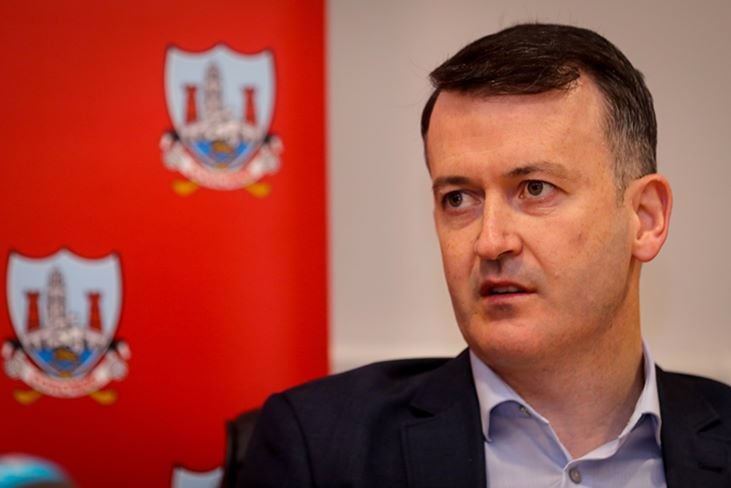 New Cork minor hurling boss Donal Og Cusack
Former Cork goalkeeper Donal Og Cusack says he couldn't turn down the chance to manage his native county's hurlers.
Cusack, who had worked under Davy Fitzgerald in Clare in 2016, says other offers from different counties came in for 2020 but didn't hesitate when the Rebel County came calling.
"I definitely had the opportunity to go to a number of different counties next year in a number of different roles. When this came, I was very happy to communicate back that while I appreciated the offer, this is home here," Cusack is quoted saying by the Irish Independent.
"I was always up for giving to Cork and I didn't have any formal roles over the last number of years but any time anyone connected with Cork would ask me to do anything for them, I'd be there.
"Being on the front line never bothered me and I was never sitting on the fence to jump off it. Anyone that has any sort of a profile, that type of scrutiny, it is part and parcel of it. It has been part and parcel of my life since I can remember."
Most Read Stories