Cadogan: Cork football on the right road
June 29, 2022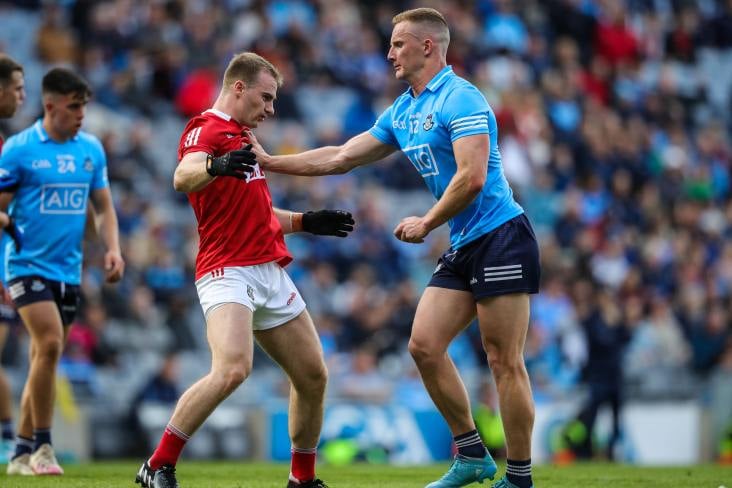 Dublin's Ciaran Kilkenny with Mattie Taylor of Cork ©INPHO/Evan Treacy
Eoin Cadogan reckons 2022 was a positive year for the Cork footballers, despite suffering heavy championship defeats at the hands of Kerry and Dublin.
"For the group themselves, they've made progress this year, absolutely," the former dual star told RTÉ at an Electric Ireland event yesterday.
"Taking into account the amount of injuries Cork have had, the young talent that is there but couldn't be a part of it due to injury. Once they get all those guys back...
"Fitness is another easy one to throw out there but it takes time to build that tank of fitness that gets you through those games.
"What Dublin had for years was the ability to break you from 50 to 70 minutes because they had it in the tank. They broke your minds through hard running, forcing you to make decisions, and then a massive, manic work ethic from their forwards back.
"It's the same with Limerick's hurlers, you can see their conditioning capability was very evident in the Munster final. You'll see again with Clare and Cork next year, they'll build on that fitness. It's about getting up to the pitch of the game."
Most Read Stories