"It was just a crowning moment for that Cork team"
September 17, 2020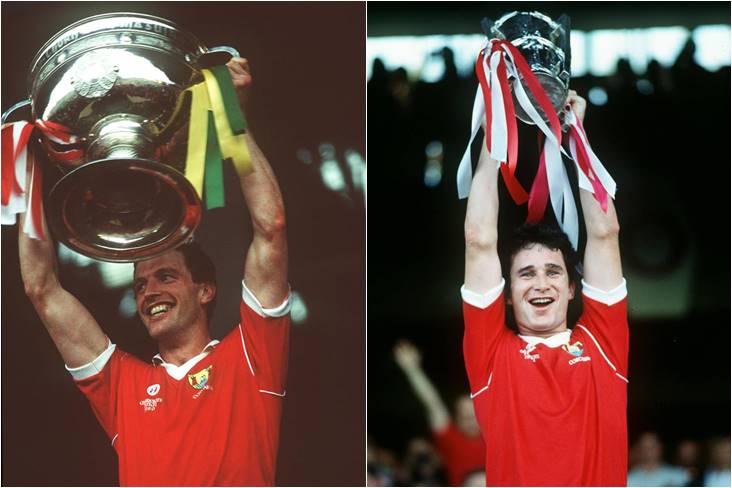 Cork claimed both the All-Ireland senior football and hurling championship titles in 1990.
Cork legend Larry Tompkins has recalled the "magic, magic feeling" in the Rebel County after their win in the 1990 All-Ireland SFC final.
Yesterday marked 30 years to the day since Cork defeated Meath at Croke Park to cement a historic double of All-Ireland football and hurling titles
Speaking to Off The Ball, Tompkins described the win over the Royals as "a crowning moment" for the team and said it was an honour to have captained them that day.
"It was just a crowning moment for that Cork team, they really deserved it because they were an outstanding team. At the end of the day both teams got two All-Irelands each, which showed their dominance at the time," he stated.
"They were a hell of a team, they had massive players with a full-forward line as good as any that have emerged in football. All throughout the field they were strong, they were physical and by God they could play football.
"When you meet a team so often and the clashes are so intense, there was a lot of tension there and that's what makes the game.
"Both of the teams are very friendly now and that culminated a lot in the passing of John Kearns here when an enormous group of those Meath players came down for the funeral."
Recalling the celebrations in Cork afterwards, Tompkins said: "The scenes when we came back down on the Monday night, we'd love to see them again but it was incredible that night. There was close to 100,000 people around Cork City and it was a magic, magic feeling. It was an honour to have captained the county to win that All-Ireland."
Most Read Stories