'GAA Collection' sees coverage of historic All-Ireland finals now available online
September 10, 2020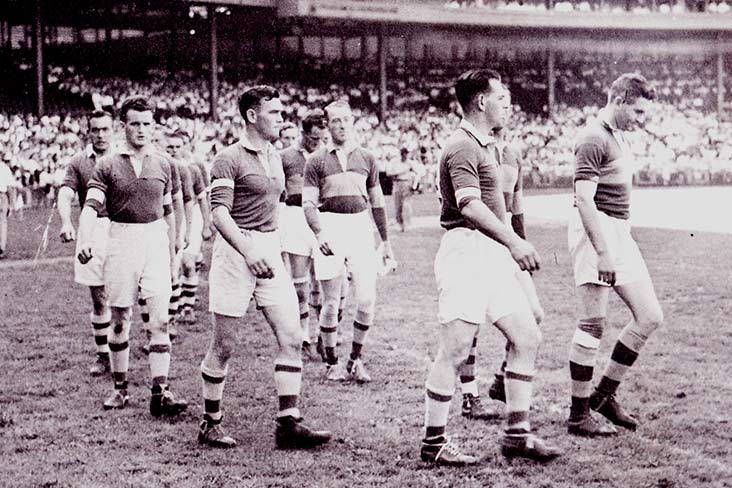 Cavan and Kerry parade before the start of the 1947 All Ireland SFC Final at the Polo Grounds
Footage from the All-Ireland football and hurling finals from 1947 to 1968 has become available online thanks to the Irish Film Institute.
The 'GAA Collection' was made available on the IFI Player and is free to view for a limited time.
The footage shows coverage of the All-Ireland football finals from 1947 to 1959 and hurling final footages from 1948 to 1968, featuring commentary from legendary broadcaster Micheál O'Hehir.
It is available to view on the IFI Player at ifiplayer.ie.
Most Read Stories