Ó Muircheartaigh set to feature on first Late Late Show of new season
September 03, 2020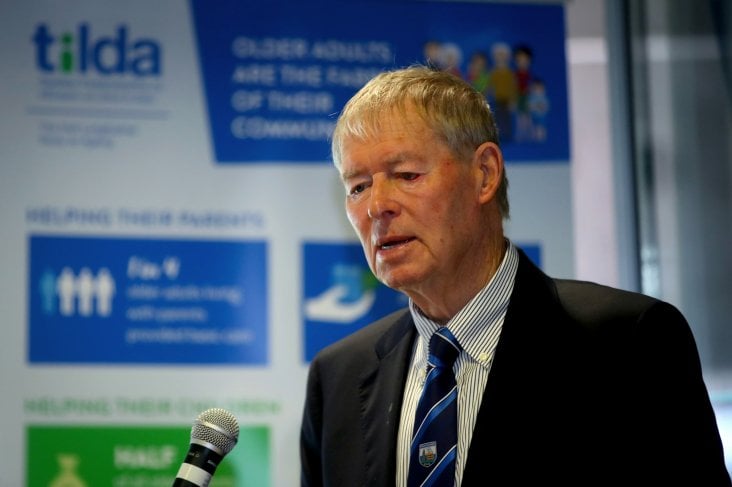 Mícheál Ó Muircheartaigh is set to feature on the Late Late Show tomorrow night
GAA commentating legend Mícheál Ó Muircheartaigh is set to feature on the first Late Late Show of the new season tomorrow night.
Ó Muircheartaigh marked another milestone recently by turning 90 years old and will join Ryan Tubridy from Croke Park, with Snow Patrol's Gary Lightbody and Women in Harmony also among the guests tomorrow night on RTE One at 9.35pm.
Speaking to his listeners on the RTE Radio 1 show this morning, Tubridy said: "We have a humdinger of a line-up for you; I think you're going to really like it, which is good news.
"So, I was in Croke Park last week for a very special reason, and the reason was our friends in Croke Park said, 'You can have the stadium, as long as you treat it respectfully'. We said, 'Yeah, because I want to interview somebody in the stand of the empty stadium'. And that somebody is Mícheál Ó Muircheartaigh, who celebrated a very significant birthday recently."
"Mícheál came along and he brought a couple of friends - two of his daughters and one of his sons. And we sat and spoke for half an hour. The interview won't last that long, but he's such a delightful human being, and a sage, and I think the country needs a sage these days."
Most Read Stories