"We think county first is a no-brainer to be quite honest"
December 21, 2020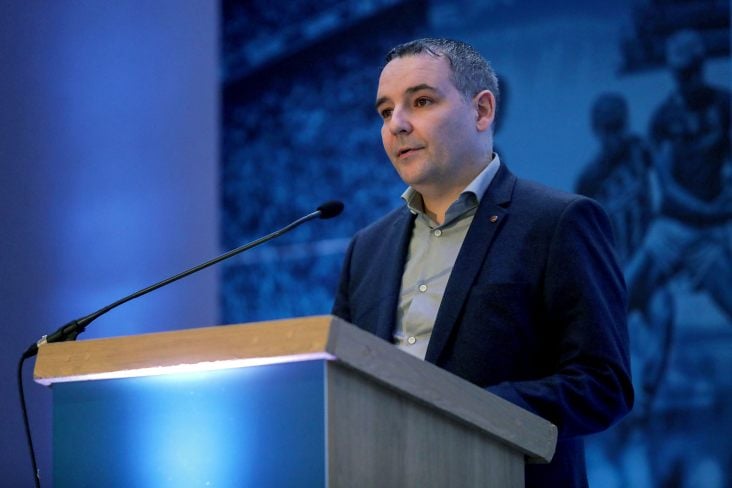 Feargal McGill, Director of Player, Club and Games Administration at 2019 Congress
The GAA's director of player, club and games administration Feargal McGill has described the decision to conclude the inter-county schedule before the club campaign begins as "a no-brainer".
It was confirmed earlier today that the GAA will be opting for a split season in 2021 which will see the Allianz Leagues commencing at the end of February and the All-Ireland championship finish in July, with the hurling championship final taking place on the weekend of July 11th and the football decider down for the weekend of July 18th.
The full format of the 2021 championships can be viewed here.
The club championships are set to get underway afterwards and will be followed by the provincial club championships, with the All-Ireland club semi-finals pencilled in for December. The club window itself will be open from July 24th onwards.
"I think if you took a short-term view you would say there is no guarantee we will be able to play club games in the first quarter of the year," Mr McGill is quoted saying by RTE Sport.
"We aren't allowed do them now. That's if we look at the short term, but if we look at the longer time, if the GAA are going to bring in a split season and it will be on the agenda for Congress in February, I think the right decision is still to put the county game first.
"If you ran with the club game first you could end up playing county finals at the end of April, the early part of May because then you have to run the provincial and All-Ireland club championships.
"That would be very early for the flagship team in every club to be finished their activity, we don't think that would have been a good approach. There would be less appetite for teams to play in leagues and non-championship competitions once they are eliminated from the county championships.
"The third obvious thing is that if you ran with club first towards the end of the club season with the inter-county return to training would be eating into the time available for clubs. For all those reasons we think county first is a no-brainer to be quite honest."
Most Read Stories