"If it is possible down the line, he will put on that blue and gold jersey again"
August 30, 2022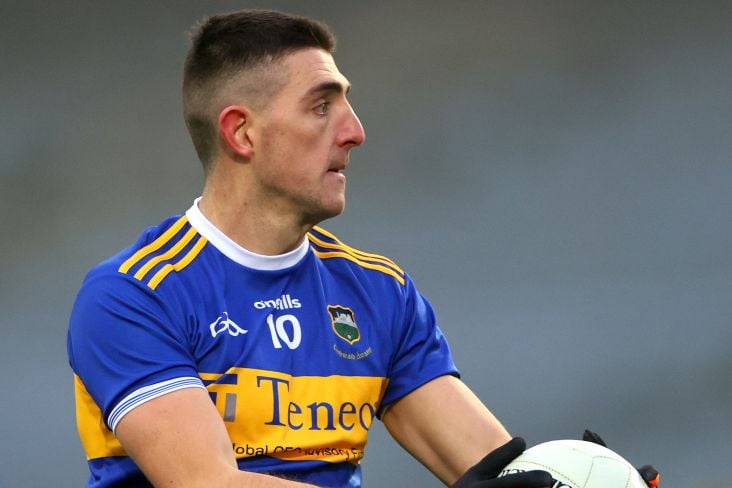 Tipperary's Colin O'Riordan ©INPHO/James Crombie
Tipperary football boss David Power has said he was "disappointed and sad" to hear the news of Colin O'Riordan's retirement from the AFL at just 26 years of age.
The former Premier County star played 34 games since joining the AFL in 2015 but chronic hip problems have now forced him to call it a day Down Under.
Speaking to The42.ie, Power is hopeful that the player's injury issues can improve to the point where he'd be able to feature again for Tipp, having already tasted All-Ireland minor and Munster senior championship success in the blue and gold in the past.
"For whatever he wanted to do now, I've no doubt he'd be a great success at it. He is so driven. If he wants to achieve something, he will. There is no better man. For him, it is a pity. I know the work he put in out there to be a success," stated the Tipp manager.
"He should have played more. He has been so unfortunate with injuries. That is the type of individual he is, he would put his head where lads wouldn't put a leg. He doesn't shirk from anything.
"He is only 26. Whether he stays out in Australia or comes home, that is for him to figure out. I've no doubt if it is possible down the line that he will put on that blue and gold jersey again because he is plenty young enough.
"He has hip issues but with the GAA there might be greater flexibility to play some part of Gaelic football and hurling in the coming years."
Most Read Stories