Geelong coach sings O'Connor's praises
March 29, 2021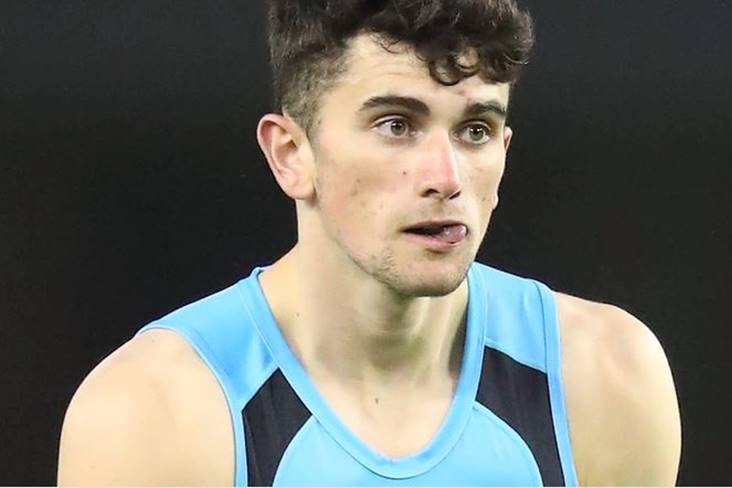 Geelong's Mark O'Connor.
Kerry's Mark O'Connor has been in impressive form Down Under as of late, starring for Geelong Cats in their AFL second round win over Brisbane Lions at the weekend.
The Cats won a thrilling clash on Friday night in a game which saw two goals from Laois native Zach Tuohy upon his return from injury and a masterclass at midfield from O'Connor in helping nullify Brownlow medallist Lachie Neale.
Following the victory over the Lions, Midfield coach Matthew Knights was quick to sign the praises of O'Connor, who signed an extension deal with the club in 2019 which is set to keep him in Melbourne until the end of the 2022 season.
"Giving him the task was a big one, there's not many bigger tasks than the Brownlow medallist but we thought he did a wonderful job," Knights told geelongcats.com.au.
"It was a pretty quick turnaround for Merrick (O'Connor) but he adjusted really well. He did his fair share of centre bounces and stoppages around the ground.
"He handled himself really well, got his starting points pretty much right most of the time, when you're playing on good players that can be thrown about."
He added: "We were confident he'd do a good job on the ground because he's played on dangerous small forwards a lot in the last two or three years. His running capacity is a big plus to be able to run with those really talented mids from other teams because they do usually have really good motors and endurance bases.
"Merrick's got that (endurance base) which is credit to him so he's got a couple of good assets that allow him to play on good players."
Most Read Stories