Armagh's McQuillan returns home after AFL stint
January 03, 2021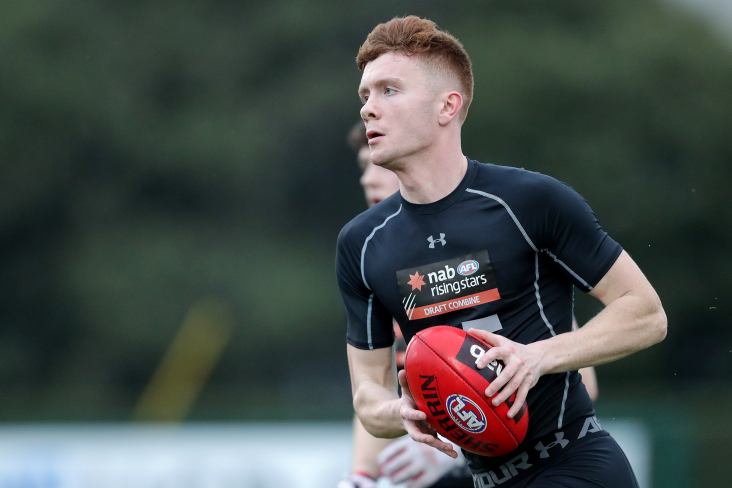 Armagh's Ross McQuillan during an AFL Combine at UCD
Armagh's Ross McQuillan has opted not to return to Australia after a one-year stint with AFL side Essendon.
The 21-year-old signed for Essendon in 2019 but did not feature for the Melbourne club's senior team, with a lack of reserve competition in 2020 due to the Covid-19 pandemic hindering his chances of a breakthrough.
Having impressed for Armagh at underage and senior level, it is now likely that the St Patrick's clubman will return back into Kieran McGeeney's set-up this year.
Essendon coach Josh Mahoney told essendonfc.com.au that the Covid-19 pandemic had played a part in McQuillan's decision to return home.
"We understand the considerable time and deliberation that went into Ross's decision to move back home to be with his family in Ireland, and he has our full support in doing so," said Mahoney.
"Clearly the 2020 season was unlike any other, and without a second tier competition, opportunity for game exposure was limited.
"Not only was it was a difficult year for Ross to learn the game and hone his craft, geographically being so far away from home added to the trying nature of the year.
"Ross will always remain part of the Essendon family and we wish him well for the new year and beyond."
Most Read Stories