Tuohy would love to end playing career in Laois
September 11, 2020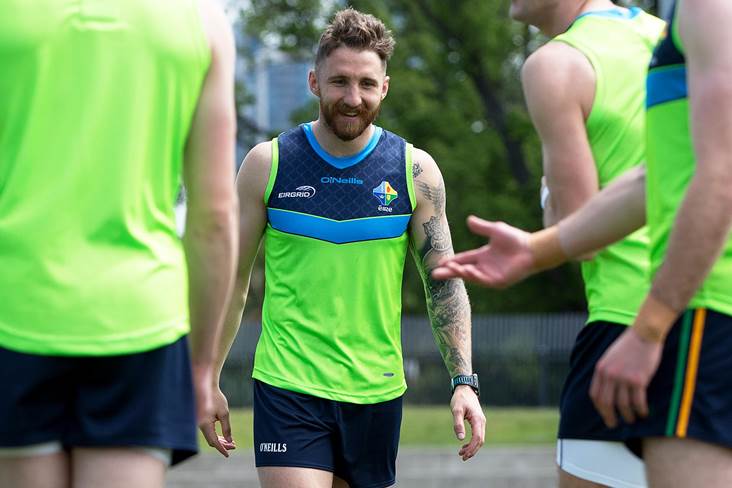 Ireland's Zach Tuohy.
©INPHO/Tommy Dickson.
AFL star Zach Tuohy says he'd love to return home to Laois and line-out with club and county someday.
Tuohy is on the verge of making is 200th appearance in the AFL, as he prepares to line-out for Geelong Cats against Sydney Swans on Sunday, and is currently playing in his 11th season Down Under.
Speaking on The42's Warriors GAA podcast, the 30-year-old says he definitely intends to line-out with his native Portlaoise again in the future.
"I've always said I'd love to go back and play. I will definitely play with Portlaoise," he said.
"And as long as my body lets me – it depends on how beaten up I am at the end of my career – I'd love to play with Laois.
"I've never played a senior championship game with Laois so I absolutely have aspirations to do that, but as you know this game is particularly gruelling and not many 35-year-olds – I hope that's what I am when I finish – come out of it moving as well as they did 10 years prior.
"But as long as my body lets me, I'd love to play for Laois."
Most Read Stories