Getting Casement built is one of new Minister's key goals
January 15, 2020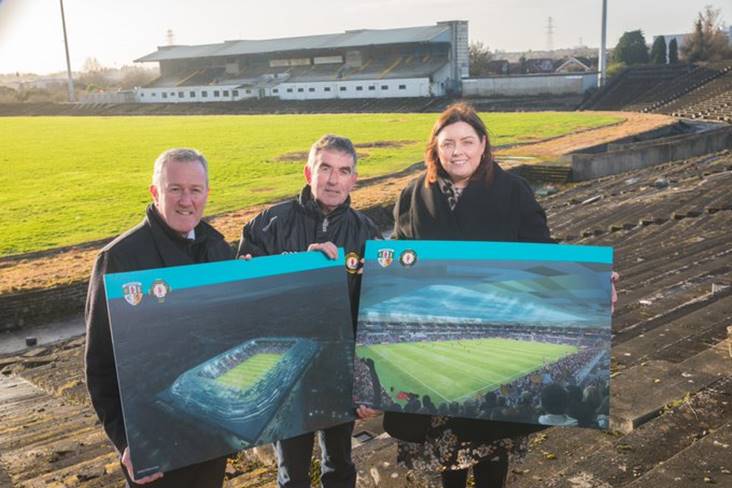 Northern Ireland Minister for Communities Deirdre Hargey with Finance Minister Conor Murphy and Chairman of the Casement Park Stadium Development Project Board Tom Daly.
Northern Ireland's new Minister for Communities Deirdre Hargey MLA has today outlined her determination to get Casement Park built.
The Minister was speaking after she met with Ulster GAA officials at Casement Park to discuss the future plans for the project.
Minister Hargey said: "The completion of Casement Park is a key priority under the 'New Decade, New Approach' agreement.
"I am determined to do all I can to see the project started at the earliest opportunity.
"As we can see from the redevelopment of the Windsor Park Stadium and the Kingspan Stadium, these projects have a positive impact for the whole community, which goes far beyond the benefits for sport.
"I have spoken to my Executive colleagues about the need for the complex approval processes to be concluded with pace, and I was pleased to meet with Ulster GAA officials to reaffirm my commitment to get Casement built."
Most Read Stories