Flynn reveals Kildare players considered strike after McGeeney sacking in 2013
June 15, 2022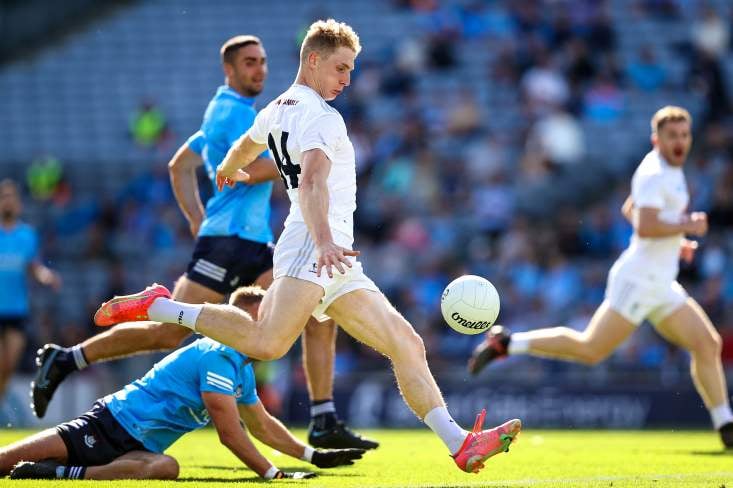 Kildare's Daniel Flynn hammers in a goal against Dublin
Kildare star Daniel Fynn has revealed that he and his team mates considered going on strike back in 2013 as a protest to the sacking of then manager Kieran McGeeney.
McGeeney is currently preparing his native Armagh for an All-Ireland SFC quarter-final against Galway next Sunday week.
Speaking on GAA social podcast this week, Flynn revealed the Kildare players' disapproval of McGeeney's sacking nine years ago after the county's club delegates voted by 29 to 28 not to keep him in charge of the team for a seven year.
"It did, it got to that stage," the Johnstownbridge man stated when asked if the players considered going on strike over the decision to force McGeeney out.
"But I was a junior member on the team at that stage so I didn't know the ins and outs of it. That is not me avoiding the question.
"It was nearly 10 years ago now but it was definitely mentioned and we definitely had a meeting and stuff like that. We did want him to stay."
He added: "I was young at the time, I wasn't impressed, I wasn't happy with it - we wanted him to stay.
"All the players wanted him to stay as far as I know. I don't know what happened. It was a club vote but hurling clubs and handball clubs had a vote. The players didn't have a vote, though."
Most Read Stories